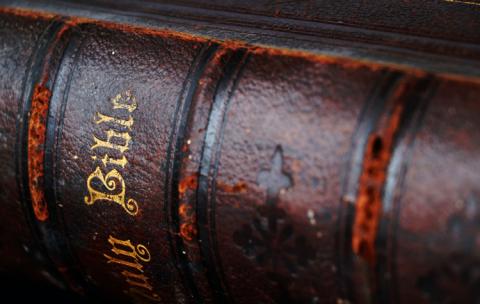 Reprinted with permission from As I See It, which is available free by writing to the editor at dkutilek@juno.com.
(An earlier form of this study was published in Baptist Biblical Heritage, volume 2, no. 1, Spring 1991, pp. 5-8. It appears here in revised and updated form)
Aesop had his fables, the brothers Grimm had their fairy tales, and certain self-styled "defenders of the faith" have their doctrine of an infallible English Bible translation.
To hear some fellows tell it, you might suppose that Baptists historically and almost universally have rejected the final authority of the Old Testament in Hebrew and the New Testament in Greek, and have instead clung to the belief in an infallible, inspired, and perfectly preserved English translation of the Bible as the final and absolute standard of their beliefs. The truth be told, this substitution of the King James Version for the Bible in the original languages as the standard of our doctrine and beliefs is a modern-day phenomenon, contrary to Baptist history, and one never embraced by leading theologians, pastors or missionaries in the forefront of Baptist orthodox at any time.
137 reads