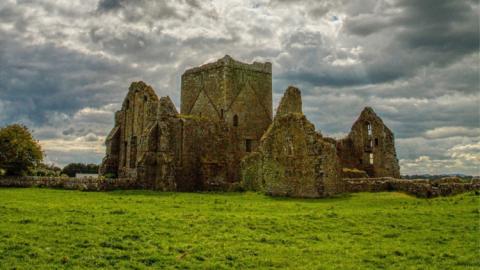 By M.R. Conrad. Reposted from Rooted Thinking.
We've all heard of Patrick of Ireland. He lived in the fifth century, wore a halo, and liked picking clovers—the three-leaf kind (four leaf clovers would be heretical). People, the world over, remember him every March 17 by drinking beer and imagining leprechauns afterward. Rainbows and pots of gold could also be involved. The stereotypes get all muddled together. Maybe Patrick was a halo-wearing, beer-drinking leprechaun. Was there even a real Patrick? Do we even know who he was? Well yes, we do. Patrick was a scripture-saturated Celtic Christian who left behind a few writings that give us a glimpse at his work and testimony for Christ.
Who Was Patrick?
Long before the Roman Catholic Church took its current form or even started sainting people, Patrick followed Scripture.1 After being kidnapped as a teenager from his well-to-do family in Britain, he served as a slave in Ireland. There, remembering the gospel he had heard as a child, Patrick was "reborn in God," his way of describing the biblical teaching of being born again (John 3:3). After a daring escape from his captors, the young man returned to Britain, studied God's Word, and then answered God's call to return to the land of his captivity. Patrick recounted this testimony in The Confession of Patrick, showing us today what kind of Christian and missionary he was.
1456 reads