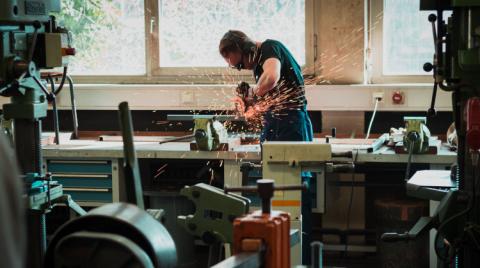 In my five decades of attending Bible-preaching churches I've heard precisely one sermon series on work. It was my own, and was pretty weak.
It's possible that the topic has been receiving systematic attention all over the place all these years, and I've just managed to miss nearly all of it. But I think not.
For whatever reason, work is a neglected subject, not only in topical preaching and teaching, but, in my experience, also in the applicational portions of expositional sermons. Often, when the workplace is referenced at all, the focus is solely on "being a witness" or "having a good testimony," as though work couldn't possibly have any other important purposes in a believer's life.
So the topic seems not only to be underrepresented in pulpit work, but also to be poorly understood.
For several reasons, our ministries should include systematic teaching on work. Some of these reasons also point to the bigger picture of why work is important in the lives of Christians.
1. It's OK to do topical work sometimes.
For the benefit of those who highly value paragraph-by-paragraph expositional preaching (as they should) and are hesitant to include any topical work in the mix, a few observations:
776 reads