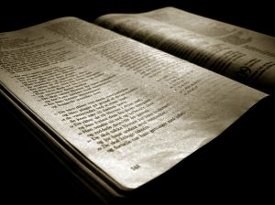 This outline continues a series preached in 2002. For my own edification (and hopefully yours), I've restudied the passage and made some improvements to the outline. This one is probably now a two-part sermon, maybe even three.
Intro
An old French proverb (14th century) says "love and a cough cannot be hid." Certainly it's true that ultimately, like a cough, you can't really keep love a secret if it's the real thing. Remember Jesus' observation: "By this shall all men know that you are my disciples …"
As Peter wrote to the suffering believers of his day, he reminded them of their foreignness in this world, their belovedness to God, their new birth, their responsibilities. He urged them to live with a healthy, sobering fear of the right things instead fearing suffering itself.
In the final verses of the portion we know as chapter 1, Peter calls believers—even suffering believers (maybe especially suffering believers)—to genuine Christian love. In the process, he reveals four truly great opportunities believers have in the area of love.
2285 reads