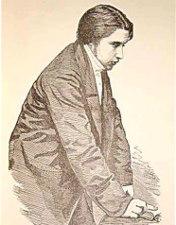 Headings have been added. Read the series so far.
Physical Condition
Pardon my saying that the condition of your body must be attended to, especially in the matter of eating, for any measure of excess may injure your digestion and make you stupid when you should be fervent. From the memoir of Duncan Matheson I cull an anecdote which is much to the point:
"In a certain place where evangelistic meetings were being held, the lay preachers, among whom was Mr. Matheson, were sumptuously entertained at the house of a Christian gentleman. After dinner they went to the meeting, not without some difference of opinion as to the best method of conducting the services of the evening. 'The Spirit is grieved; he is not here at all, I feel it,' said one of the younger, with a whine which somewhat contrasted with his previous unbounded enjoyment of the luxuries of the table. 'Nonsense,' replied Matheson, who hated all whining and morbid spirituality; 'Nothing of the sort. You have just eaten too much dinner, and you feel heavy.'"
Duncan Matheson was right, and a little more of his common sense would be a great gain to some who are ultra spiritual, and attribute all their moods of feeling to some supernatural cause when the real reason lies far nearer to hand. Has it not often happened that dyspepsia has been mistaken for backsliding, and a bad digestion has been set down as a hard heart? I say no more: a word to the wise is enough.
780 reads