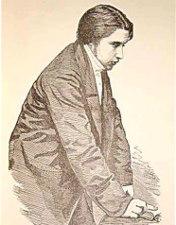 Read the series so far.
The world also will suffer as well as the church if we are not fervent. We cannot expect a gospel devoid of earnestness to have any mighty effect upon the unconverted around us. One of the excuses most soporific to the conscience of an ungodly generation is that of half-heartedness in the preacher. If the sinner finds the preacher nodding while he talks of judgment to come, he concludes that the judgment is a thing which the preacher is dreaming about, and he resolves to regard it all as mere fiction.
The whole outside world receives serious danger from the cold-hearted preacher, for it draws the same conclusion as the individual sinner: it perseveres in its own listlessness, it gives its strength to its own transient objects, and thinks itself wise for so doing. How can it be otherwise? If the prophet leaves his heart behind hint when he professes to speak in the name of God, what can he expect but that the ungodly around him will persuade themselves that there is nothing in his message, and that his commission is a farce.
Hear how Whitefield preached, and never dare to be lethargic again.
Winter says of him that
952 reads