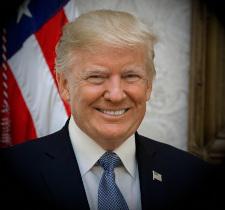 Donald Trump rose to power amid controversy. Two and a half years into his administration, there is no sign that's ever going to change. No doubt, he'll continue to be a controversial figure long after his administration has moved into the history books.
I agree with much of what Greg Barkman had to say on the topic yesterday, particularly the negative assessments of President Trump's character and behavior. I agree also that some of the President's policies have been helpful to the nation and sensible in the eyes of conservatives. I concede, too, that in an election, deciding what candidate to support can be difficult—especially if we only consider those who have a chance of winning. If we accept that constriction, we're stuck with what the parties decide to offer us.
Those are the primary points of agreement. Philosophically, I'm sure we agree on much as well. Most of the controversy among conservative Christians has to do with how to apply principles we share. Still, these principles are often not articulated in the more Trump-friendly perspectives I hear from fellow-Christians. I believe that if these truths are more front-of-mind, they'll have more influence on how we evaluate presidents and make electoral choices.
1. Christian perspective is long and deep.
I'm using the word "Christian" in this post in a particular sense: not "the way Christians actually are," but rather, "the way Christians ought to be," that is, the way we are when we're true to what Christianity is.
14549 reads