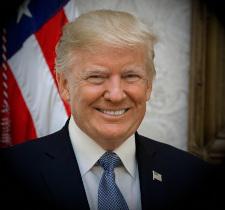 Donald Trump is unlike any U.S. president before him, a real enigma to many. Some scold Christians for supporting a president who is so un-Christlike. Are Christians wrong to support a man like this?
His Character
Donald Trump has a long history of sexual immorality. A serial husband with several divorces, he has a reputation for womanizing. His integrity as a businessman is questionable, given his habit of ignoring debts and using bankruptcy as a business strategy. His speech is provocative and he is careless with the truth. Combine this with an over-sized ego and Trump is not the kind of person Christians respect. It's no wonder some think Christians are hypocrites to support Trump. In many ways, Donald Trump is as un-Christian as it's possible to be.
His Policies
Which is why it is so surprising that many of his policies are shared by conservative evangelical Christians. Donald Trump is probably the most pro-life president ever, who backs up his words with actions. Trump is pro-capitalist. He understands that the best way to help the greatest number of people economically is to unleash the power of free-enterprise. Under his administration, more people are gainfully employed than at any time in American history, with the greatest gains being among minorities. More than merely talking about helping the poor, this president harnesses the energy of capitalism to give people the dignity and rewards of honest labor. He is a friend of religious freedom who has defended Christianity against attacks.
2578 reads