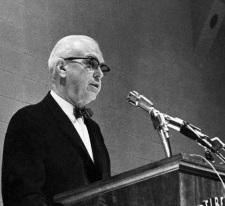 Read the series.
The Biblical Teaching on Separation
There are three major points which the Bible teaches on the subject of separation. First, the position that we must hold. Second, the attitudes that we must maintain. Third, the objectives that we must seek.
The Biblical Position
The position that we hold is set forth in three subdivisions.
First, separation is an eternal and unchanging principle of God.
1597 reads