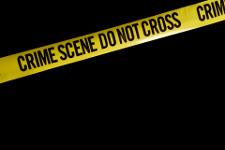 The violence in Sutherland Springs Texas on November 5 got many of us thinking twice about whether our churches are safe places. From a purely rational, data-based perspective, they're just as safe as they were a month ago. From a theological perspective, they are as well.
But when something horrific like that happens, our hearts tell us it might be time to make changes. It's not just emotional reaction that moves us to look at a real event and think, "Yes, that could have happened at our church any time — but seeing it happen in a church so much like our own now gives us a reason to think about our security now."
But we want to think biblically about all this. We want to properly frame these issues in well-informed faith, and respond to the dangers in a faith-filled way. "God has not given us a spirit of fear, but of power and of love and of a sound mind" (NKJV, 2 Tim. 1:7).
This is where Ezra and Nehemiah serve as interesting and helpful case studies. First Baptist in Sutherland Springs raises the big-picture questions of why there is suffering in the world and why God sometimes allows evil to befall His own. But for those of us who believe we already understand those issues (as well as they can be understood) there is a more down-to-earth question of practical theology: Do we take steps to protect ourselves or do we trust God to do that?
Ezra and Nehemiah seem to have answered this question in very different ways.
Both of these godly men were lead by God to travel many miles through dangerous country in order to undertake building projects in Jerusalem. Both had the permission and support of the reigning monarch. Both were men of faith and prayer.
But Ezra specifically rejected the opportunity to be accompanied by security forces from the king.
Then I proclaimed a fast there, at the river Ahava, that we might humble ourselves before our God, to seek from him a safe journey for ourselves, our children, and all our goods. For I was ashamed to ask the king for a band of soldiers and horsemen to protect us against the enemy on our way, since we had told the king, "The hand of our God is for good on all who seek him, and the power of his wrath is against all who forsake him." So we fasted and implored our God for this, and he listened to our entreaty. (ESV, Ezr. 8:21–23)
There are different ways to read this. Did Ezra speak presumptuously to the king and then feel the need to back up his brash words with a prayer-only strategy? Did he have special revelation that God wanted him to handle the danger in this way — as a special message to Artaxerxes I? Was he simply following his conscience and choosing among equally valid options?
We don't have any way of knowing for sure, and the more pressing question for us is this: Are we supposed to follow Ezra's example and respond to potential dangers in life with bold demonstrations of direct dependence on God?
Nehemiah's approach suggests that "yes" might not be the right answer. Two portions of his story are worth noting here.
And I said to the king, "If it pleases the king, let letters be given me to the governors of the province Beyond the River, that they may let me pass through until I come to Judah, and a letter to Asaph, the keeper of the king's forest, that he may give me timber to make beams for the gates of the fortress of the temple, and for the wall of the city, and for the house that I shall occupy." And the king granted me what I asked, for the good hand of my God was upon me. Then I came to the governors of the province Beyond the River and gave them the king's letters. Now the king had sent with me officers of the army and horsemen. (Neh. 2:7–9)
Nehemiah shows no hesitation whatsoever in getting all the help he can from Artaxerxes. He doesn't appear to have asked for armed escort, but he clearly accepted one. Later, when the environment within the city of Jerusalem became far more dangerous to those working on the walls, he showed a similar attitude. The last phrase in this portion is especially intriguing:
When our enemies heard that it was known to us and that God had frustrated their plan, we all returned to the wall, each to his work. From that day on, half of my servants worked on construction, and half held the spears, shields, bows, and coats of mail. And the leaders stood behind the whole house of Judah, who were building on the wall. Those who carried burdens were loaded in such a way that each labored on the work with one hand and held his weapon with the other. And each of the builders had his sword strapped at his side while he built. The man who sounded the trumpet was beside me. And I said to the nobles and to the officials and to the rest of the people, "The work is great and widely spread, and we are separated on the wall, far from one another. In the place where you hear the sound of the trumpet, rally to us there. Our God will fight for us." (Ne 4:15–20)
In the face of a real threat, Nehemiah's response was not, like Ezra's, "Fast and pray and watch God deliver." Rather, he developed a comprehensive armed-attacker response plan, compete with alarm system, defensive weapons, and offensive weapons!
Then he declared that when they themselves rallied to the alarm, weapons in hand, God would fight for them.
To Nehemiah, using what God had made available to them for defense was trusting God. There was no either-or, no "do we trust God or do we make a plan and fight." It was both-and. He expected that God would "fight for them" by using secondary causes. He would fight for them by fighting through them.
So who was right?
I'm not aware of any biblical evidence that either Ezra or Nehemiah was wrong to respond to danger the way he did. And I have no simple formula to recommend for deciding when to do it Ezra's way and when to do it Nehemiah's way.
But I do think the pattern of Scripture overall is closer to Nehemiah's way, and — whether it's because I am "of little faith" or more because I'm exercising biblical wisdom — I'm in favor of a Nehemiah approach. In a society where gathered crowds — including worshiping congregations — are increasingly at risk of violent, rapidly-lethal attacks, the best course seems to be, not fear-filled preparation and defense, but faith-filled preparation and defense.
Nehemiah shows that it is possible to gather resources, strategize, and act in genuine faith, trusting that when we are diligent, "God will fight for us."
---
Aaron Blumer is a Michigan native and graduate of Bob Jones University and Central Baptist Theological Seminary (Plymouth, MN). He and his family live in small-town western Wisconsin, not far from where he pastored Grace Baptist Church for thirteen years. In his full time job, he is content manager for a law-enforcement digital library service.
2465 reads
5546 reads