Kids Need Parents to Show Them They Matter
Image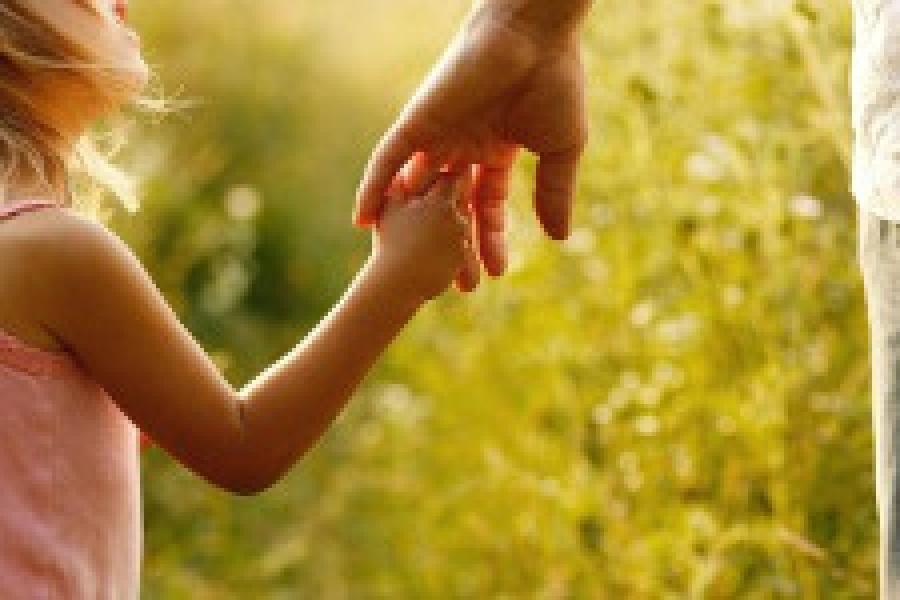 In spite of the fact that most of us enjoy a vast array of modern conveniences, it feels like we are busier than ever. Our lives are full or work and church and school and chores, all of which are important and necessary. Our kids are busy as well, attending school and Sunday School to receive academic and spiritual instruction, and most play sports or participate in other extra-curricular activities.
Over time, we may find ourselves delegating more and more parental responsibility to schools, churches, health care professionals, counselors, psychiatrists—and since we place quite a bit of faith in specialists and experts, we may forget just how much our children need us in their lives.
It's tempting to imagine that if we just had more money, more convenience, more resources, and more time, we could do better as parents. To think we must meet our child's physical need for food, clothing, and shelter, but to also meet their spiritual, emotional, mental, and intellectual needs—why not just admit we feel inadequate, and sometimes downright terrified!
Regardless of how unqualified we may feel, there is no one more important to the overall well-being of a child than caring and involved parents. I believe our guilt over not spending enough time with our kids is evidence that we understand the essential nature of parenting. The Mommy Wars will probably rage on forever because our instincts are screaming at us to prioritize home and family, while society tells us to focus on ourselves and our careers.
National debates about school choice and Common Core Standards shed light on our cultural views of the role of governments and schools in the lives of American children. Many people believe parents are not qualified to make important decisions about their own children, suggesting that kids really are better off in daycare and in school, in spite of evidence to the contrary. A recent article in the Business Insider, Science says parents of successful kids have these 16 things in common, describes study after study revealing the far-reaching impact of good parenting.
As Christians, we embrace family as a God-ordained structure, and those relationships as sacred. Which means we must wholeheartedly reject any notion of institutions playing a more important or influential role than parents in the lives of children.
And these words, which I command thee this day, shall be in thine heart: And thou shalt teach them diligently unto thy children, and shalt talk of them when thou sittest in thine house, and when thou walkest by the way, and when thou liest down, and when thou risest up. (Deut. 6:6-7)
Lo, children are an heritage of the LORD: and the fruit of the womb is his reward. As arrows are in the hand of a mighty man; so are children of the youth. Happy is the man that hath his quiver full of them: they shall not be ashamed, but they shall speak with the enemies in the gate. (Psalm 127:35)
And, ye fathers, provoke not your children to wrath: but bring them up in the nurture and admonition of the Lord. (Eph. 6:4)
These verses are quoted, shared, and cross-stitched on pillows in many Christian homes. And yet we may still feel conflicted, excusing ourselves from the necessary sacrifices required the minute we decided to bring children into the world. We're busy. We're tired. We don't have answers. We're embarrassed. With every small rejection, every time we think, "It doesn't matter, they don't understand, they're just kids," we neglect the most vulnerable people in our lives.
Does God treat us this way? Does He give us a snake when we ask for a fish? Or a stone when we need bread? Is He too busy to listen to our sorrows, fears, and expressions of inadequacy? Our children learn about the love of God from us, and part of that is giving them visible, tangible examples from which to form their understanding.
Yes, sometimes parenting is exhausting and scary. But it's also an honor—not a burden, misfortune, hardship, or encumbrance. We may have to gird up our loins to persevere regardless of our weaknesses or distractions. After all, we've been assured that God will give us grace (2 Cor. 12:9) to finish whatever He has chosen for us (Philip. 1:6), and that includes being a parent.
Of course, some children have lost one or both parents through death or divorce, or some other tragedy that broke the natural bonds of parent and child. These young ones need others to step in and provide the care and structure their parents would have provided. This does not disprove the necessity of parents, but further emphasizes that this role must be filled when biological parents are not available. Foster parenting, adoption, and mentoring are ways we can fill this gap.
In his blog post Our young people need parents, not drill instructors, Michael Ungar, Ph. D. states,
As simple as it sounds, kids change when they find a parent, or parent-like substitute who can remind them, "You matter!"
That's the core of parenting. After all, that's we cling to when we are discouraged—that we matter to our Heavenly Father. It's great to receive support, assistance, and advice from family, friends, church, and sometimes we do need expert help, but children need our love, our time, our attention, our energy, and our presence to know just how much they matter.