Homeschooling: Why We Did It, Why We Stopped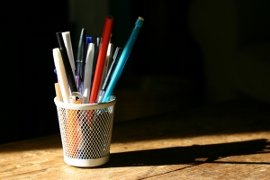 If you're a parent wrestling with the pros and cons of educational options for your children, my wife and I can sympathize. A few weeks ago we officially enrolled in a local Christian school (a classical academy). It will be the first year our children have attended school outside of our home.
So why have we quit? Why did we choose homeschooling in the first place? Perhaps the answers to these questions will be helpful to some parents who are trying to sort out what they ought to do.
Why we homeschooled
Four reasons come to mind when I look back on why we chose homeschooling.
Reason 1: the extreme moldability of very young minds
Our children are now ages nine and twelve. But when we began homeschooling, our oldest was five. We were not about to place them under the tutelage of adults who hold to views completely different from ours on who we humans are, how we got here, what life is all about and what distinguishes right from wrong.
An old adage says the important things are more caught than taught. It's an oversimplification, perhaps, but there is a lot of truth in it. Attitudes, values, priorities, the often-unstated principles we base our evaluations and choices on—these are the most basic and pervasive components of thinking Christianly, and they are more observed and absorbed than studied. (I realize you can think Christianly without being born again and loving the Lord. Neither of these is a substitute for the other.)
My wife and I continue to believe that placing young children in a godless environment for 35 hours a week 9 months of the year and planning to counter that influence at home and church is naïve. Parents have enough of a challenge dealing with the sinful inclinations that are standard equipment with kids.
When it comes to shaping how kids look at the world and their place in it and how they view God and their relationship to Him, their first "thinking years" may well be the most important ones of their entire "educational experience." If that's the case (and I make no claim to having proof that it is), it makes sense for parents to handle that early education process personally if they can.
Reason 2: "because we can"
I don't know what adventurer is supposed to have been the first to say "because it's there" when asked why he wanted to climb a high mountain—and in reference to mountain climbing, that never seemed like much of a reason to me! But when it comes to homeschooling, a variation of that reason is a strong justification: "because we can."
Not everybody can homeschool. For some, just keeping food on plates and clothes on backs requires dual incomes, and neither parent can stay home and teach. I believe there are far fewer of these than make the claim, but I accept that they exist.
Others have the time but simply lack the skill. It's hard to imagine a parent who cannot handle kindergarten and first grade, but I've met a few whom I would not advise to attempt homeschooling beyond that point. Doing the job well requires personal discipline, a solid grasp of reading and writing, and at least a willingness to learn a bit about "how to teach" (if the parent doesn't already grasp that intuitively).
And it requires a solid understanding of the basics of "how to parent" as well—a skill set that seems to be on the wane. Parents who do not understand that they are in charge and also understand how to behave like they're in charge cannot operate an effective learning environment.
In the case of our family, my wife was apprehensive. But we were pretty sure we could do it for a few years. We both have college degrees and experience working with children in teaching situations. And though being in charge has never been easy, we understood what it meant and the basics of how to carry it out.
Reason 3: the non-problem of socialization
It's a common stereotype that homeschooled kids are isolated and, as a result, do not learn how to relate to their peers. The stereotype is not entirely unwarranted. I've met some very shy and backward homeschooled kids. But when I reflect on the most socially unskilled kids I've known over the years, many of them were not homeschooled.
If isolation is the cause of social backwardness, how can it be that any public or Christian school educated kids are socially clumsy recluses? The situation must be more complex than that.
It's been my experience that homeschooling intensifies both the strengths and the weaknesses of the homeschooling family. So, in addition to genetic factors and who knows what else, kids acquire distant and awkward social habits because they are members of families that are socially distant and awkward. And in many cases, no school can do anything about that.
In our case, we found that our children quickly made friends everywhere they met other kids, whether at playground visits, libraries, clinic waiting rooms or church activities. Though our church hasn't provided a large number of opportunities to interact with other children, it has provided some, and the homeschool years have included frequent visits from neighborhood kids who came over to play—usually several times a week for several hours.
I don't personally believe that "socialization" is the great evil that many homeschoolers seem to think. The term is widely misunderstood. But "socialization" in the sense of "learning how to behave in groups of people who are not your family members," is not inherently prevented by homeschooling. A little extra effort is required for homsechoolers to accomplish that kind of socialization, but not much. In any case, the practice of bunching kids with other kids exactly their own age for just about all of their waking hours is way overrated.
Reason 4: lack of alternatives
My wife and I both attended Christian schools for most of our own education. Our parents made major sacrifices in order to accomplish that. Now it's our turn. But when our kids first reached schooling age, the only Christian schools we were aware of (that were even sort of nearby) were just not a good fit with us philosophically. Though we both experienced some years in schools with very legalistic environments ("legalistic" here means "resembling legalism") and came out of those experiences mostly sound in heart and mind, a legalistic environment wasn't an option that commended itself as long as homeschooling was possible.
The cost of Christian school tuition appeared to be impossible for us to handle as well.
Why we stopped homeschooling
A combination of factors brought us to the decision to enroll the kids in a Christian school. For one, it became increasingly difficult to keep them at grade level in a couple of important subjects. For another, our oldest has reached an age where the parent-child dynamic is sufficiently challenging without being within the same couple thousand square feet of living space all day every day. Since both kids are now older and thinking more independently, the urgency of shaping attitudes and values personally isn't what it was either. Of course, we don't expect to delegate that to others entirely any time this side of their adulthood, but we do expect to do so increasingly as they mature.
These factors prompted me to take a look at the educational-options landscape again and see what might be available. When I discovered a Christian classical academy thirty minutes from our home, things appeared to be coming together. Meetings and interviews grew our confidence that this was worth a serious try. The school is small enough to have many of the advantages of the homeschool, but staffed well enough to offset the weaknesses of our particular homeschool. The idea of even older old-fashioned learnin' than what I received growing up added to the appeal.
We still don't really know exactly how we're going to pay for it (let's not tell the school board about that, OK?). But sometimes you decide first what you value and commit to it, and figure out the financing on the way.
We continue to believe homeschooling—even through high school—is a great option for many families. And I'm convinced that even though homeschooling has become very popular, it is still an underused option for kids' early years. But schooling at home "all the way" isn't for everyone. We're looking forward to working with our new educational partners.
---
Aaron Blumer, SI's site publisher, is a native of lower Michigan and a graduate of Bob Jones University (Greenville, SC) and Central Baptist Theological Seminary (Plymouth, MN). He, his wife, and their two children live in a small town in western Wisconsin, where he has pastored Grace Baptist Church (Boyceville, WI) since 2000. Prior to serving as a pastor, Aaron taught school in Stone Mountain, Georgia and worked in customer service and technical support for Unisys Corporation (Eagan, MN). He enjoys science fiction, music, and dabbling in software development.