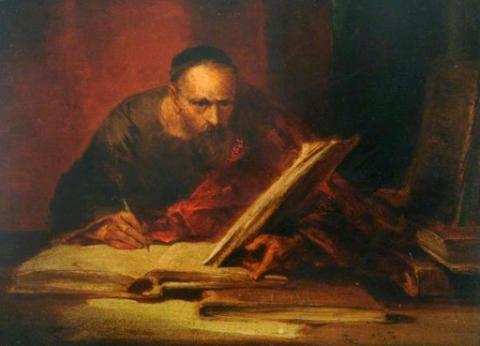 Textual criticism is a highly technical discipline. Ordinary pastors can't hope to know everything about the subject. But, they can pay attention in Seminary and read enough to be familiar with the basic issues. The congregation has notes in their margins or footnotes, telling them all about Acts 8:37, John 7:53 - 8:11, John 5:7-8 and Mark 16:9-20. A pastor needs to know enough to answer the more obvious questions these footnotes will generate.
In my opinion, these are some very useful tools to help:
Making it real for ordinary Christians
Even if you do manage to grasp the basics of textual criticism, how does a pastor explain this to a congregation? Below, I provide one example of how I tried to do just that. I recently finished a 39-part series through the Gospel of Mark. I don't believe Mark 16:9-20 is authentic. The notes in the congregation's Bibles suggest the same. What to do!?
I decided to do a bulletin insert, and not mention textual critical issues it at all during the sermon - I just said I was ending at Mark 16:8 and I did just that. I promised to do a special class (either on a Sunday evening or during adult bible study) explaining text and transmission principles within a month or so.
This bulletin insert has no footnotes, and tries to compress some very complicated issues in a fair way. If you're looking for a learned treatise, look elsewhere. If you're disappointed because I didn't present the "other side," see my previous caveat. This is simply a bulletin insert for people who have never heard any of this before (I minister in this congregation, so I know this to be true!). Briefly, I believe internal and external evidence suggests Mark 16:9-20 is not authentic. If this approach (below) is helpful, then perhaps you can adapt something similar for use in your own ministry.
Here is the bulletin insert …
Why I won't preach Mark 16:9-20
Mark ended his Gospel at 16:8. The rest of Ch. 16 was written later by believing Christians, but it isn't what Mark wrote. That's why your Bible probably has brackets around Mk 16:9-20, and a note in the margins or at the bottom of the page that says the section isn't original. This is why I'm ending the series on Mark's Gospel here, at Mark 16:8, rather than going on.
How did this happen?
People love the Bible. Before the printing press was invented in the 16th century, they had to copy it by hand. That means they made mistakes when they copied it. It also means there were lots of copies of different parts of the Bible floating around that had lots of little mistakes.
Since the church began, people have been copying different books of the bible to send to friends, relatives or interested people. In the first few centuries of the church, the "language of the world" was Greek. So, people copied it in Greek. These copies went everywhere, and more copies kept being made everywhere it went. This was God's plan. Because so many people had so many copies, and so many copies kept being made around the Mediterranean, it wasn't possible for a sinister group to "control" the Bible. It exploded over the world like a virus (but, a good virus!); uncontrollable and spreading like wildfire.
When scholars translate the New Testament, they need copies of the New Testament books in Greek from which to translate. They find these in printed compilations of the entire Greek New Testament. Scholars compile these Greek New Testaments from the various manuscripts of different books they find. Using their network of like-minded friends and colleagues, they look for all the manuscripts they can buy or borrow, and use them to compile a complete Greek New Testament. By comparing all the manuscript copies, they can usually tell if a word (or passage) is wrong here or there.
But, the problem is that this was a lot harder 500 years ago than it is now. So, they had a lot less to work with back then, when the first complete Greek New Testament compilations came out. If you have less material with which to compile a Greek New Testament, you won't have the full picture. This is why Mark 16:9-20 was in the Tyndale, Geneva and King James translations, but it isn't in your modern one, today.
The limited material scholars found 500 years ago showed that Mark 16:9-20 was real. So, it was in the earliest English bible translations. But, as the centuries went by and more and more manuscripts were discovered, and more material was available for comparison, scholars realized how limited their information had been. The fuller evidence showed some passages (don't worry, just a few!) weren't real. Look at Acts 8:37 and John 7:53 – 8:11; you'll see the same kind of note that's in your bible at Mark 16:9-20. Verse numberings were only invented by a helpful Bible publisher in 1551. After scholars realized some passages (already assigned verse numbers!) weren't original, they couldn't very well remove them and re-number everything, could they!?
Why is Mark 16:9-20 not what Mark wrote?
There are a bunch of reasons. When dealing with questions like this, scholars usually consider two main questions:
what kind of manuscripts is the passage found in (how many, how old are they, are there different variations, etc.)?
does the passage fit the immediate context and the rest of the book?
On the first point, when scholars look at all the manuscripts they've found over the past 500+ years, there are actually four different endings for Mark's Gospel:
It ends at Mark 16:8. This is probably the original ending, and it's found in the earliest manuscripts and in the earliest Christian writings.
It only has a few verses after Mark 16:8. None of these are in your bibles because they're obviously not real.
It has Mark 16:9-20. None of the earliest manuscripts have this, nor do the earliest Christians writings (including Gospel compilations!) ever mention it.
It has Mark 16:9-20 with some additional verses inserted between v.14 and v.15.
The fact that there are so many different "endings" shows you a lot of people tried to write endings to Mark's Gospel over the centuries. Good people probably wrote these "alternative endings" because, well … Mark 16:8 sort of leaves you hanging! It just … ends.
On the second point, one other important reason why Mark 16:9-20 isn't real is that, honestly … it's just weird and doesn't make sense! It says a lot of strange things, and some of them are heretical:
16:9 begins with Jesus rising from the dead, but Mark already talked about that (Mk 16:6)
16:10-13 are hurried summaries of accounts from Luke and Matthew, but Mark probably wrote His Gospel first
Mk 16:16 says baptism is required for salvation
Mk 16:17 says all believers will have the power to cast out demons, but Jesus only gave this power to the apostles and some disciples
Mk 16:18 says believers can handle deadly snakes, which is … weird
Mk 16:18 says believers are immune from deadly poisons, which … is not true! Did you get your flu shot, ye of little faith!?
The whole section is rushed, hurried, and written in a totally different style. The real Mark takes his time and gives details. This section (16:9-20) is like a CliffsNotes version of the real thing.
So, this is the very short answer to why Mark 16:9-20 isn't real, and how it could have happened. If you want to know more, you should read A Christian's Pocket Guide to How We Got the Bible, by Gregory Lanier. It's a little book that's only 128 pages. You can buy it from Amazon.com for $7.99. Or, you can go to netbible.org, find Mark 16:9, and read the study note you'll find there. Whatever you do, don't go to YouTube for answers on this. You may not survive …
13231 reads