Christian Liberty and Love
Image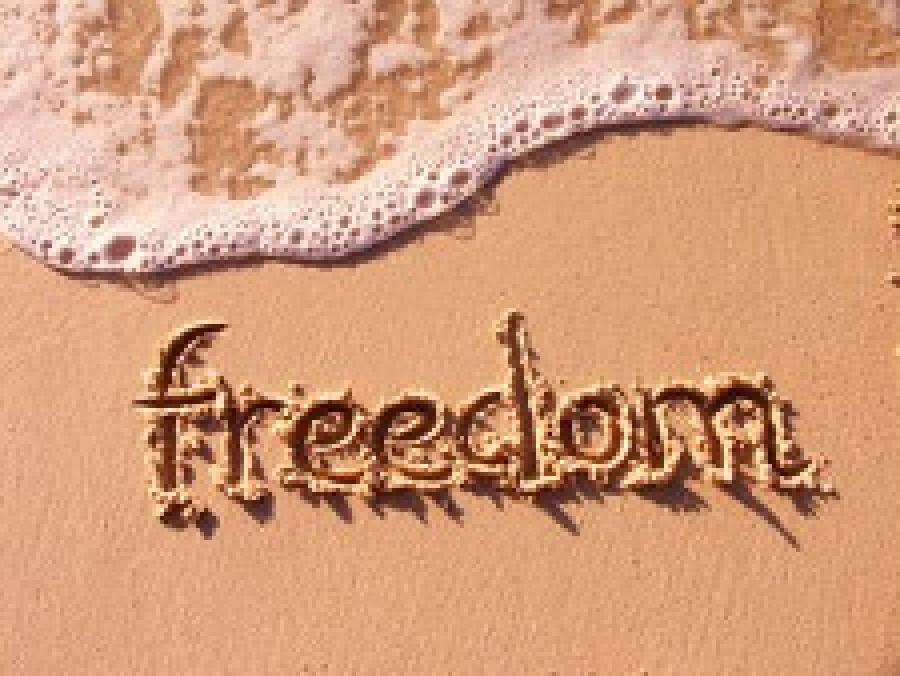 The Apostle Paul responds to questions from the Corinthians in his first epistle. Chapter seven addresses concerns about marriage, and chapter eight with eating meat offered to idols. Although idol meat was the question, Paul's answer leans heavily upon the underlying issue of Christian liberty. Some activities, though not sinful in themselves, should still be avoided because they harm others.
The Corinthians lived in an idolatrous society, and most of the church members were saved out of a pagan background. Much of their former social life involved meals eaten in pagan temples. No wonder, then, that questions relating to idol meat were high on their agenda. Two questions emerge. First, is it right to eat food at home which has been offered to idols, and second, should I refrain from eating at pagan temples? The Apostle Paul addresses both questions.
What We Know
All Christians know the truth about pagan gods, but knowledge can puff us up, which is why we need a generous dose of Christian love to build others up. Knowledge tends to promote overconfidence in ourselves fueling an inflated estimation of our knowledge. Yes, we know something about pagan gods which our neighbors do not, but none of us knows as much as we ought. Knowledge should make us humble, but often instead expands our pride. There is something more important than knowledge, namely love, which causes us to consider others and their needs, not trumpet our superior understanding. May our knowledge always be seasoned with love.
Understanding Idols
Idols are illusionary, the figments of warped imaginations. The gods worshipped by pagans do not exist except in the minds of their worshippers. There are many gods and lords, two titles commonly used for pagan gods, but they are only "so called gods." They have no objective reality, because there is only one true God who is the source of all that exists. He is creator of all, the origin of life. Zeus, Venus, Apollos, and Mercury do not exist. Because this is true, eating meat previously offered to them is a non-issue. If an idol is nothing, then eating meat offered to an idol is no sin. Such activity, in and of itself is not wrong, because we are not worshipping a false god. We know these so called gods are nothing, and we are not venerating them when we eat food a pagan priest has consecrated to their honor.
What We Need to Know
However, we need to be more sensitive to our weaker brother. Some Christians have less knowledge than others. They have not yet fully absorbed nor consistently applied to daily life what they know about the true nature of idols. They worry that eating food offered to idols constitutes participating in idol worship. Their consciences have not been recalibrated to apply the truth about the nature of idols to the practice of eating food offered to idols. In their weak condition, they are in danger of violating and damaging their conscience by eating consecrated food.
It is true that food does not affect our relationship with God. Neither eating nor refraining commends us to Him. Weaker Christians may believe that eating idol meat displeases God and harms their relationship with Him. Stronger believers may think that eating idol meat pleases God because it demonstrates that they understand the Bible correctly. Both are mistaken. The act of eating or refraining affects our relationship with God in no way. It is a neutral act which neither pleases nor displeases Him.
But be careful with your Christian liberty. Recognize that the exercise of your liberty may harm others. To eat idol food may encourage your weaker brother to violate his conscience. Your knowledgeable eating is capable of inflicting damage. You need to understand the bigger picture. Yes, you have truth on your side when you eat, but there is more to consider than idols and their food. To flaunt your liberty in the presence of a weaker Christian, thereby tempting him to violate and damage his tender conscience is to sin against a brother, which is a sin against Christ. So, is eating food offered to idols a sin or not? That depends. To do so privately away from the presence of a weaker brother is no sin because the activity of eating is not, objectively, a sin. But to unlovingly tempt a weaker brother to violate his conscience is sin, not because eating is sin, but because tempting another to sin is sin.
There are times when mature Christians must be willing to forgo liberty for the good of another. Love is more concerned about others than self. The exercise of liberty is as much about knowing when to refrain as in knowing what is or is not sin. Parading your Christian liberty reveals both incomplete knowledge as well as weak love. The Apostle Paul does not abrogate his Christian liberty, but gladly forfeits its exercise in certain situations. "If food makes my brother stumble. I will never again eat meat, lest I make my brother stumble" (1 Corinthians 8:13). The proper course is based upon love more than knowledge.
Christian liberty is not simply what I can do without sinning. It is also about how my actions will impact others. Some liberties can be safely exercised privately, but not publicly. Eating in the privacy of your home is fine. It is the legitimate enjoyment of nutritious food which God has provided. However, eating in a pagan temple is a different situation. If your actions are observed by those who do not fully understand truth, you may be responsible for promoting sin.
We must keep in mind that Christian liberty cannot be regulated by someone else. The possibility that my freedom could potentially harm another does not justify someone making a new rule which says no one may exercise this liberty because doing so could harm others. Paul's instructions are directed to individual believers exhorting us to exercise Christ-like love toward others, and to self-regulate the exercise of legitimate practices. Paul does not condone anyone acting the Pharisee by regulating away a legitimate liberty granted by God.
Not every activity is objectively right or wrong. Some things are always wrong, such as murder, adultery, theft. Some things depend upon the situation, and require mature love to properly determine the right course of action. To some, liberty is all about knowledge. If I understand the Bible correctly and know that a particular practice is not forbidden, I have the liberty to do what I please. If others are troubled, that's their problem, not mine. But Paul teaches that liberty is more about love than knowledge. If my practice contributes to a brother damaging his immature conscience, that's my problem as much as his. Love motivates me to elevate the welfare of others above my freedom, no matter how legitimate it may be.
Contemporary Applications
Most of us will never be confronted with meat offered to idols. But Paul's teaching has many application for us today. Let's consider just one, the question of wine and Christian liberty. May those whose Bible knowledge gives them clear conscience to partake, season their practice with love. There are many who do not have the same level of understanding, and are troubled by the thought of imbibing. Their conscience does not allow them to drink. Is it right to flaunt my liberty in front of them? Should I mount a soap box and chide them for failing to recognize the blessings of wine bestowed by our Creator? Or, should I quietly restrict my moderate intake to the privacy of my home, where I may enjoy this liberty without harming others. A thoughtful reading of First Corinthians eight provides answers to these important questions. If wine makes my brother stumble, I will drink no wine in his presence, and I will promote no alcohol in his hearing. May God help us as we carefully consider these matters with understanding, humility, and love.
G. N. Barkman received his BA and MA from BJU and later founded Beacon Baptist Church in Burlington, NC where has pastored since 1973. In addition, Pastor Barkman airs the Beacon Broadcast on twenty radio stations. He and his wife, Marti, have been blessed with four daughters and nine grandchildren.