Training Up Men for the Church, Part 2
Image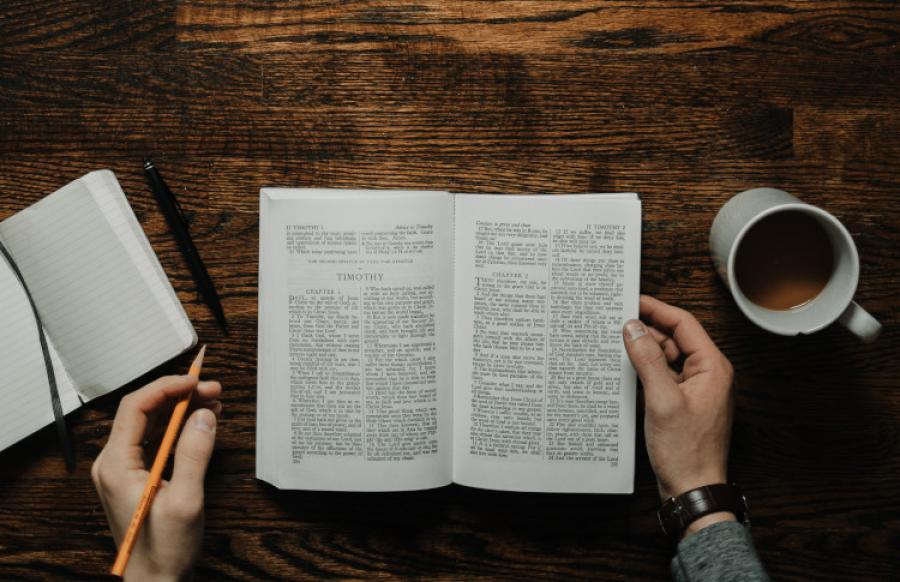 By Tim Sigler. Reposted, with permission, from Voice. Read Part 1.
The Hardworking Farmer (2:6)
Proverbs is replete with caution against laziness. Failing to plow in the right season means no food at harvest (Pr 20:4). But Paul notes the appropriateness that "the hard-working farmer…ought to have the first share of the crops" (2Ti 2:6). Unlike the soldier who may receive honor or the athlete who may receive a prize, the farmer's reward is food—a share in the harvest. Köstenberger notes, "Even in this life Christian workers such as Timothy are entitled to be paid for their work (see on 1Ti 5:17–18)."3 The minister, like a hardworking farmer, is to be faithful (as opposed to those who defect and desert, 1:15), and it ought to be the case that he will be well compensated eventually.
Köstenberger continues,
This section is better understood when placed within the larger biblical-theological purview of the letter. It is precisely because the end times are upon Timothy and the church that he must be strong in the grace of Christ Jesus (v. 1); that he must find faithful men to perpetuate the message (v. 2), and that qualities such as single-mindedness (v. 4), integrity (v. 5), and hard work (v. 6) are of supreme importance.4
The Church or the Seminary?
When we move in the Pastoral Epistles from 1–2 Timothy to Titus, Paul's emphasis changes from trustworthy men to God's trustworthy Word. The faithful minister of the gospel is instructed,
"He must hold firm to the trustworthy word as taught, so that he may be able to give instruction in sound doctrine and also to rebuke those who contradict it" (Tit 1:9).
Stephen Davey explains,
In other words, a faithful shepherd isn't going to abandon the faithful word — he's going to revere it and read it and study it and memorize it and obey it and believe it and teach it … he's literally going to love the faithful Word of God.5
Those are the kinds of pastor-shepherds we seek to train.
Local churches and seminaries can work together to fulfill this great apostolic training mandate. But they are often at odds. Many seminaries have lost their connection to the churches they serve, and some have no intention for their graduates to prepare for local church ministry. I am grateful that Shepherds is a seminary for the local church in the local church. After several disappointing attempts to fill key roles with graduates from well-known schools, the then Colonial Baptist Church (now The Shepherd's Church) began to consider taking its training in-house. In 2003, Shepherds Theological Seminary was birthed with the vision "… to produce a generation of servant leaders who are equipped for effective ministry within their local church, and to prepare those who will serve vocationally as pastors, teachers, global workers, educators, and ministry leaders."6 Over the years, Shepherds has grown from a handful of graduate students in one degree program to a vibrant accredited seminary now offering six different master's degrees and the Doctor of Ministry degree.
Anchored in a vibrant local church and with a faculty of pastor-scholars, we have focused on training careful exegetes, faithful expositors, dedicated church planters, compassionate biblical counselors, and others who have a heart to serve the local church. Of course, this overflows beyond the training of male pastors and elders as we also invite our female students to be equipped for appropriate areas of service—but the invitation here was to address the topic of training men. Our graduates are serving Christ and His Church in 18 countries abroad as well as in 30 states here in our own country. We remain a local church-based seminary with a passion to train the minds, impact the hearts, and prepare the hands of our students for the calling of God in their lives.
This has opened the door for other like-minded local churches to partner with us. We now have full teaching sites in Laramie, WY; Bryan, TX; and Tampa Bay, FL as well as smaller cluster sites in Savannah, GA; and Birmingham, AL. Additional opportunities are opening in the Pacific Northwest and elsewhere. Live synchronous distance education provides a learning environment that allows the same interactions as would be found in a residency-based classroom. These interactions provide an opportunity for faculty mentoring as well as effective education. And the local church takes the lead in mentoring our students for life and ministry. It seems that the model of partnering with other local churches to provide a fully accredited seminary education for the local church in the local church is taking hold. So how can we work together?
Recognize Our Common Training Goals
Making disciples is the call of every believer and the work of every local church. Entrusting the teaching ministry to future generations of faithful men is also the responsibility of the local church. But training men to become pastor-teachers is not something that most local churches are equipped to do alone. In fact, our churches often find it profitable to partner with other congregations to accomplish more together than we ever could on our own. This cooperative synergy is so often seen throughout the New Testament. Shepherds Seminary can be a part of this equation. We're in this together!
Embrace Our Unique Strengths
Most of us in ministry today sought out additional training beyond the discipleship level because we saw the value of studying the biblical languages, systematic theology, church history, historical geography, and Bible backgrounds, homiletics, biblical counseling, etc. Most of us wanted this training at an accelerated pace that the local church was not prepared to offer. And I've never met a person in ministry with a seminary degree who does not value that intensive and extensive training. It is rare for a local church to be able to offer all the training and equipping for ministry that they expect in their pastor. And that's where a seminary committed to the ministry of the local church can be of help.
Additionally, the seminary classroom is not where real-life ministry skills are lived out and sharpened. Those who would be trained for local church ministry must actually do it—engaging in the ministry of the local church with the oversight and guidance of godly elders who can coach and guide them.
Share Our Combined Influence
There are far more churches needing pastors at this point than we at STS have been able to train. We at STS rejoice in our partnership with The Shepherd's Church and with other local churches to have seen 20 churches planted or revitalized by 2020. And as we pray and plan for another 20 by 2025, we know we cannot meet the need alone. We are networking with like-minded local churches, seeking to meet those the Lord is calling to pastoral ministry and church planting, and inviting them to join us on this grand adventure of training men who will train others also. As faculty members who are pastors at heart and who remain anchored in the local church, our hearts beat to invest in the next co-laborer in the gospel. In the IFCA, we don't have the guarantee of something like the SBC Cooperative Program to provide for the existence of seminaries. But we at STS want to be worthy of the trust, partnership, and support of like-minded local churches.
We want to combine our efforts with local churches that share the vision of equipping servant leaders for life and ministry. As John Calvin wrote from Geneva, addressing the churches throughout Europe, "You send us the wood, and we'll send back arrows." We make every effort to help those arrows fly straight with minds renewed by sound biblical theology and hearts changed to reflect godly character. We want to partner with local churches to train men for ministry—and the Lord is allowing that to happen!
Notes
---
Dr. Tim Sigler serves as Provost and Dean at Shepherds Theological Seminary. He is also the Israel Scholar-in-Residence for CJF Ministries. Tim and his wife Bernice have been married 30 years and are blessed with three adult children who love the Lord. He can be reached at tsigler at shepherds.edu.