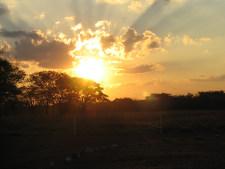 From Voice magazine, May/June 2016. Used by permission. Read Part 1, Part 2, and Part 3.
We Rejoice in the Proclamation of the Truth
We must ask ourselves this critical question: "What brings us the most pleasure?" As we have already pointed out, most often we answer the question based upon personal affirmation and ministry success. Those events and accomplishments that serve to affirm our value and worth bring us joy. We experience greater personal satisfaction when people appreciate our efforts and our activities accomplish significant results. Let's be honest, Monday morning is always brighter if our attendance was up on Sunday and people were complimentary. While these are nice, the problem is that these things are not always present. However, when we look at the early apostles, the basis for their joy differed radically from ours. We find our joy in what we accomplish in ministry; they found their joy in the ministry itself. We find our joy in the results of service; they found their joy in the act of service. The difference is enormous.
The reason we often struggle to find joy is that we base our joy on what we cannot control. No matter how hard we work, how many programs we dream up, how many hours we spend in the church, how well prepared and dynamic our messages, in the end these cannot guarantee our "success." God's sovereign work, not our efforts, determines the results our ministry achieves. We need to look no further than the prophets of the Old Testament who were called only to be "failures" in their mission. For example, Isaiah was not called to lead the people in great revival, but to confirm their judgment by revealing their hardheartedness (6:8-13). It is no wonder that he cried out, "Lord, how long?" (v. 11). Ironically, Israel's most successful prophet became angry with God when his ministry and preaching led to a national revival within the capital city of an archenemy (Jonah 4).
One of the marks of genuine Christian love is the joy that comes when the truth of God's word is revealed. Thus Paul writes in the love chapter that love "does not rejoice in unrighteousness, but rejoices with the truth" (1 Corinthians 13:6). This comes from one who was deeply familiar with failure, rejection, and the personal pain that comes with doing ministry. However, these were not the focus of Paul's attention. His focus was upon the gospel. For Paul the greatest joy was found in the proclamation of Christ.
If we truly believe that Scripture is the inspired Word of God and that Christ is the only answer to a sinful world, then there should be no greater joy than the opportunity to share that message with others. While we should always rejoice when people respond to the truth, we should never lose the joy that comes in the proclamation of the truth. Consequently, every time you proclaim God's Word, regardless of the response of the people, you can rejoice both in the fact that the truth has been revealed as well as in the fact that you have fulfilled your calling as a pastor and teacher.
We Rejoice in Ministry Because of the Rewards that Await
The joke is as old as it is corny: "The pastor's salary is not great, but the benefits are out of this world." But how many times do we stop and reflect upon the truth of the statement. While we focus upon the meagerness of the salary, we often overlook the importance of the last part of the joke, that we will be rewarded for the ministry we perform. We naturally focus on the present with all its struggles and problems. We see all the circumstances and events that rob us of our present happiness. We focus upon the board member who undermines our leadership. We become discouraged because all our efforts to start a new program to reach the community seem to accomplish little. We become obsessed by the lack of attendance. We lament the lack of denominational support and encouragement, especially when they continue to praise those who experience numerical growth, thus implying that this should be true of every church. While they do not expressly state it, we feel the pressure that if our church is not growing, somehow it is our fault.
But in the midst of this, Scripture constantly points us in a different direction. Instead of focusing upon the immediate, it challenges us to focus upon the eternal. The immediate is both temporary and deceptive. Success is always fleeting. Praise soon becomes criticism. Even in ministry, we pursue the present joys only to find continual troubles. In response, Paul reminds us to look elsewhere, to see eternity and then view the present through that lens (2 Corinthians 4:1-18). When we look at the problems of the day, they soon become overwhelming: "we are afflicted in every way, but not crushed; perplexed, but not despairing; persecuted, but not forsaken; struck down, but not destroyed; always carrying about in the body the dying of Jesus, so that the life of Jesus also may be manifested in our body" (vv. 8-10). Truly did Jesus say, "Each day has enough trouble of its own" (Matthew 6:34). But when we focus on eternity, all the issues we encounter soon begin to pale by comparison.
Through the apostle who knew labor and hardship beyond what most of us have ever experienced or imagined, God challenges us in Scripture not to look at eternity in light of the present, but to look at the present in light of eternity: "For momentary, light affliction is producing for us an eternal weight of glory far beyond all comparison, while we look not at the things which are seen, but at the things which are not seen; for the things which are seen are temporal, but the things which are not seen are eternal" (2 Corinthians 4:17-18). This is especially true in ministry. If we find our joys in the present rewards then we will be sorely disappointed. So we must look elsewhere, to the rewards that we gain in heaven.
Seeing beyond the present to eternity and the joy we will experience in heaven provides the foundation for our joy now. No matter what we encounter in ministry, no matter how devastating the circumstances, no matter how tragic the trials, our eternity and reward remains assured. As a result, Peter challenges us to "greatly rejoice with joy inexpressible and full of glory" even when going through present trials of various kinds (1 Peter 1:3-9). The crisis we face in the present never threatens the eternal rewards already reserved in heaven for us. This inheritance, that we are coheirs with Christ, is protected, not by our ability but by the power of God. If our focus shifts to the current trials, then we no longer will have any joy. But
if our focus remains upon eternity, than we can rejoice no matter what we face.
Conclusion
Ministry will always have its ups and downs. There will be times when your ministry seems to be blossoming. There will be times when it seems as though it's withering on the vine. There will be times when you are excited about what God is doing in the church, and there will be times when it seems as if God is absent. There will be times when people praise you for your ministry, and there will be times when you are confronted with harsh and unjust criticism. But in all the ups and downs of ministry nothing changes the reality that our reward is already attained. The present does not define our ministry or its success; our eternal reward, which is based upon faithfulness, defines the success and significance of our ministry.
So often in ministry we become focused upon the negatives rather than the benefits. We hear the criticisms rather than the compliments. We become discouraged by those who leave the church rather than be encouraged by those who demonstrate substantial growth. We remember the failures and easily forget the triumphs. There will always be issues and problems that cause us to be discouraged. But if these become our focal point, then we will lose perspective. We cannot (and should not) deny the problems and challenges, but we must never lose sight of the joys as well. When we focus upon the joy of serving Christ and his church, then we can have the perspective of Christ who "for the joy set before Him endured the cross, despising the shame, and has sat down at the right hand of the throne of God. For consider Him who has endured such hostility by sinners against Himself, so that you will not grow weary and lose heart" (Hebrews 12:2-3).
This article is an excerpt from Glenn Daman's newest book When Shepherds Weep: Finding Tears of Joy for Wounded Pastors (Wooster, OH: Weaver Book Company, 2015).
1404 reads