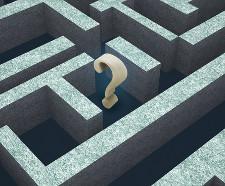 The previous 5 papers in this series, we have focused on the "weak" brother. If you are just now joining the series, it would be wise to start with Parts 1-5. We've seen him to be weak in the sense that he is not capable of doing some action without self-condemnation. We have seen his weakness as a gift of God and a conviction from God. We've seen Paul take his side and discuss issues in which he himself was unable to act. All of this means that the "weak" brother should not be thought of as immature or lacking in knowledge. For many readers, this is a new way of understanding the weak brother. So, having seen him anew in the light of Paul's writing, what does this mean for us today?
Applications, Not Principles
We are talking about applications, not Bible principles. Principles are truths from God's Word. No part of Scripture means something different to one person than another.1 But we apply Bible principles differently.
The fully persuaded weak brother is one who has thought logically about God's Word. If someone claims to have a conviction, but has not done that, he is still "weak," but he is not "fully persuaded in his mind." Persuasion in one's mind is done by applying God's Word, because we seek to obey the Master, who has spoken to us in His Word. Luther's "Here I stand" speech is often thought of as the culmination of a free conscience. But the statement itself clarifies that it was not:
Unless I am convicted by Scripture and plain reason—I do not accept the authority of popes and councils, for they have contradicted each other—my conscience is captive to the Word of God. I cannot recant and I will not recant anything, for to go against conscience is neither right nor safe. Here I stand, I can do no other. God help me.2
The Conscience and the Mind
The persuasion of your conscience should occur in your mind—your νοῦς. In the Septuagint, νοῦς was used for "heart" and "soul"3. For Plato, the νοῦς was the most excellent part of the soul of man, capable of reason. He used it in a similar way to λογίστικόν ("able to λογίζομαι," which we will connect with Romans 14:14 and Philippians 4:8). It includes "knowledge of virtue" and controls moral action.4
Paul used it for the mind, the seat of moral understanding. In unbelievers, it is darkened and in believers, it must be renewed. "You must no longer walk as the Gentiles do, in the futility of their minds… be renewed in the spirit of your minds" (Ephesians 4:17,23). Rather than being "conformed to this world," we must be transformed by the renewing of our mind, so that we might discern what is the will of god, what is good and acceptable and perfect (Romans 12:2). This verse suggests that mental work is required to discern God's will. The mind is that in us which can serve the "law of God" Romans 7:25. It can be deceived (2 Thessalonians 2:1-3). Paul connects the νοῦς (mind) with the συνείδησις (conscience) in Titus 1:15. When Paul calls us to "be fully persuaded in our own minds," he is calling us to think in a way that governs our moral positions. The basis of our conscience is to be our thinking about God's Word. 1 Timothy 4:4-5, "For everything created by God is good, and nothing is to be rejected if it is received with thanksgiving, for it is made holy by the word of God and prayer." The Word of God is a vital instrument for discerning what is good. Romans 14:14 affirms this use of the mind by telling us that the weak brother got that weakness by thinking (λογίζομαι).
The process of thinking about Scripture and arriving at one's own conviction is not like hearing God speak into your ear. It is not revelation. It is the application of Scripture to our hearts5.
Romans 14 can be abused by those who want to be left alone to do whatever they please. The solution for this is to see that the basis for the different convictions is for each to think logically and to be fully persuaded in his own mind. The mind of the Christian must be renewed and transformed. And Paul tells us how to think. So this isn't about unbridled individualism. It isn't simply your mind that matters. It is the mind of Christ in you. This is not, "Each should do what is right in his own eyes." Rather, Paul's message is renew your mind, transform your mind, and then use your mind to discern what is right in God's eyes.
Even though we accept our salvation as an unearned free gift, some things are right and others are wrong. Paul taught the Philippians that they must work out our salvation with fear and trembling.6 And some moral questions are not easy to discern. Paul prayed for them: "And it is my prayer that your love may abound more and more, with knowledge and all discernment, so that you may approve what is excellent, and so be pure and blameless for the day of Christ."7 Paul hoped that with maturity they can approve what is diaphero8. Some issues matter. Discernment in these issues comes with maturity in love and knowledge. Paul wants us to get there because it is important for purity and blamelessness in the day of Christ. In Romans 14, the judgment of Christ compels us to train our conscience (v. 5) and live by it for the honor of the Lord (vv. 6-9). Regarding Paul's clean conscience in 1 Corinthians 4:1-7, Ridderbos says, "The words 'But I am not thereby justified' therefore point away toward the judgment of the Lord as the only authority competent to justify Paul, also before men."9
Therefore, even though we don't earn our salvation, right and wrong still exist and we must strive for what is right. So we apply our knowledge of Scripture and arrive at convictions.
Dr. Andy Naselli recently preached and wrote about Romans 14: How to Disagree with Other Christians about Disputable Matters. He named many issues that fit within the weak/strong framework, beginning at 6:10 in the linked sermon10.
That is a long list. Each of us surely finds issues in that list about which he believes God's Word directs a more restricted position, meaning that he is unable to do something. On other issues he will feel God's Word gives freedom to act, both for enjoyment of God's gifts and for ministry. Even after reading Parts 1-5, some readers might have some habits of thought and a low view of the "weak" brother. Meditating on that list should dispel that notion. Consider those issues in which you are unable to do something (in which you are "weak"). Are those restrictions a result of immaturity and lack of faith? No. It is God's work in your life through His Word, His church, and His Spirit. Weakness is good. It should be sought. As we take God's Word and apply it to our lives, we will find many things that we become unable (weak) to do.
If you start with with the view that the notion that "weakness" is something one ought to always grow out of and never into, and you accept Andy Naselli's list, then you must conclude that the more permissive (strong) view is right on every single issue. But it's not that easy. We should study and think about the Word, applying Bible principles, appreciating our convictions, and embracing our "weaknesses."
A Further Note about the Meaning of "Weak in Faith":
Part 5 argued that "weak in faith" should be translated "unable by means of faith." There is another possibility for "in faith" that is also consistent with the honorable way Paul treats the weak brother. "Faith" in Romans 14:1 (and throughout the passage) could simply refer to confidence to do something without self-condemnation. As J. D. Crowley puts it, "A person who is 'weak in faith' is someone whose conscience does not believe that it is okay to do a particular thing"11. While either view could be correct, as I go forward I will use J. D. Crowley's view rather than what I suggested in Part 5 because it is more familiar to most readers and fits well with Paul.
These next five papers will examine how we should be practically living with our consciences and with one another as we have these convictions. Sometimes we will consider a weak brother and strong brother as theoretical brothers without naming their difference. Other times we will use convictions as examples. We'll look at our tendencies, temptations, and principles from God's Word that can help us as we pursue purity, blamelessness, peace, love, and ministry.
Notes
---
Dan Miller is an ophthalmologist in Cedar Falls, Iowa. He is a husband, father, and part-time student.
827 reads
2241 reads