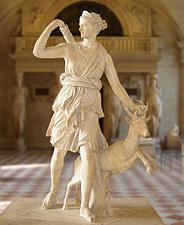 How Weak Are the Weak?
Paul addressed some ethical controversies in Romans 14 and 1 Corinthians 8. The "weak in faith" ate no meat. The one whose "conscience is weak" could not eat idol-meat. What does Paul mean by "weak"?
For many, it is a foregone conclusion that the weak brother is a doubting believer who lacks knowledge. In this series we will take a closer look at the weak brother. He is deserving of much more respect than he has been afforded.
A word of caution. The weak brother presented here is very different from what you might have previously learned. Most readers will find it new and unusual. Don't try to fit it into your previous understanding of the "weak." It might help to assume that you are being asked to understand that the "weak" brother is the good guy.
Several passages have uncertain meaning. Different people will read them in different ways. If we agree, then we're "interpreting Scripture with Scripture." If we don't agree, then it's bias. In general, we read such passages through the lens of previous assumptions, and over and over we see an obvious meaning1. Some of these can be read in such a way that the "weak" is doubting and ignorant, or so that he is noble, logical, and biblical.
In addition to uncertain passages, Paul sometimes depicted the "weak" as ethically equal or superior to the "strong." And yet, Paul does call him "weak in faith." In the last paper, we will see another way to translate "weak in faith" that is consistent with the picture Paul paints of this weak brother.
What were the issues of "weakness"?
What were the Romans were fighting about? Outdated scruples, or reasonable applications of Scriptural principles still in effect? The issues were Jewish, but not necessarily just pork. Paul uses the term "κοινὸν" in the sense of forbidden. Jews used "common" in that sense; Hellenists did not2. Also, the whole of Romans deals with controversies between Jews and gentiles. In Romans 15:3-8, Paul is discussing the fellowship he hopes comes from chapter 14. He is clearly speaking of Jewish and gentile fellowship. But the weak "eats only vegetables" (not "eats only lamb") and vegetarianism was not required in Jewish Law. Meat could be unclean because of improper preparation or idolatry. Hodge says,
"…they abstained from all meat, … which, after having been presented in sacrifice, was sold in the market-place, or which had in some other way been rendered unclean. (Josephus states in his Life (sect 3), that certain Jewish priests, while at Rome, lived entirely upon fruit, from the dread of eating any thing unclean.)"3
Is abstinence from market-meat a legitimate application of avoiding idolatry or were the weak making an unnecessary application?
How would the weak brother in Rome answer that question? Because of their connection with idolatry, meat and wine4 were to be refused. The prohibition of idolatry had been applied for centuries to mean that one must not eat meat in a foreign land. What in the new era should have told the Romans that the established and Scripture-sanctioned ways to apply the Shema5 were no longer correct? Some said, "Just realize that the idol isn't really a god," or, "It's ok to eat what you're ignorant of—just don't ask." But those were never good enough in the past.
The issue of meat can be understood in ways that make the position of the weak ridiculous. We could imagine that the weak refuses to accept Peter's Vision and Jesus's teaching that all foods are clean6 and balks over non kosher foods. We don't need to, though. It is possible to see the weak conviction over meat as logical and biblical.
The second issue was also Jewish: treating some days as special. These "days" were either Jewish holy days or Sabbath days. The strong group treated "all days alike." If Paul really meant "all," holy days and Sabbath days were all included. Some argue that since they are based on creation, Sabbath days are of perpetual obligation7, 8.
1 Corinthians 8 depicts even closer involvement with idolatry. The "strong" were eating meat in the idol's temple9. It is even easier here to see the weak as making a God-honoring conclusion. We'll discuss this case in a later paper. For now, it is enough to say we do not have to see the weak as stubbornly applying abrogated Jewish Laws.
Paul's Thoughts About the Discernment of the Weak
In v. 3, Paul tells the weak not to judge the strong. That sounds simple. Don't confront your brother. But it is not so easy. Unless he wants the weak to stop confronting their brother for all sins, Paul expects the weak to make a challenging distinction. Some of the things he believes are sinful are actually sinful and others actually are not. But if he knows something isn't sinful, how does he still think it is sinful? In order to know which issues are weak/strong issues (and thus be able to obey Paul), the weak must be mature and discerning enough to understand the fact that the position of the strong is right.
Paul's Thoughts About the Thoughts of the Weak and the Strong
Romans 14:5 says that each (the weak and the strong) should be fully persuaded in his mind. The weak is encouraged to use his mind to become fully satisfied with his weak position. Understood in the context of the following verses, Paul wanted the thinking of the weak to confirm his position not to "strengthen him" by making him take the conviction of the strong.
In Romans 14:14, the weak gets his conviction about meat when he thinks it is unclean. Nothing is unclean of itself, but it is unclean if someone "thinks" it is unclean. What does thinks mean? Before we examine the Greek word for "thinks," consider what you expect the word to mean. Do you expect a word that describes rational, proper thinking, or mistaken but perhaps well intentioned thinking?
Was the weak "thinking"10 and believing11 improperly? Was his thinking supposition and "mistaken"12, 13, 14 and his conscience "imperfect"15, with "scruples that were unnecessary"16?
"Think" in Romans 14:14 is λογιζομένῳ. It refers to calculating, logical thought. Kittel (TDNT, Vol 8) says, "λογίζομαι means to deliberate, to conclude. Esp. in Plato it is the typical term for the non-emotional thinking of the philosopher seeking supra-personal knowledge, in this case, the receptive apprehension of something objectively present."
A.T. Robertson says of λογίζομαι:
It is not the mere flash of thought like the flitting of a sparrow but deliberate and prolonged contemplation as if one is weighing a mathematical problem. Reckon up the pros and cons of the moral values in life… Make your mind move in the realm of elevated thoughts. High thinking is essential to holy living.17
Lightfoot calls it meditation18. Moule says of λογίζομαι,
Such was to be the condition for the true play of the inner life. … These 'hearts and thoughts' are to be active, discursive, reflective; 'reckoning,' 'calculating,' 'reasoning out' (λογίζεσθε)… these things think out, reckon, reason on… Let right in all its practical, all its noble forms, be the subject-matter of your considering and designing activities within…19
Fawcett says, "Have a continual regard to, so as to 'do' these things whenever the occasion arises."20 Barnes says, "Careful attention and study. Think…"21 Melick says, "… [Think] means far more than simple thought. The church was to count on these things and to chart its course according to them."22
Those are from commentaries on Philippians 4:8 ("Whatsoever things are true, [etc.]… think on these things"). Commentators are unified in saying λογίζομαι means "to calculate," "reason," "meditate on." It is the proper means of thinking about how we should live.
One might ask, why quote Philippians commentaries? Why not use what commentators say about λογίζομαι in Romans 14:14? Because commentators don't discuss the meaning of λογίζομαι in Romans 1423. Most say "think" means "erroneously suppose" without seeking a basis in the text. They pay no attention to the word λογίζομαι and little attention to the whole of v. 14b24. If you're convinced already that the thoughts of the weak are erring supposition, then discussing the meaning of λογίζομαι will not help you explain your belief. Writing about Philippians 4:8, they discuss the word in detail, explaining that it is deep and ethically binding thought. In Romans 14:14, they ignore it25.
If Paul wanted to say "suppose" or "erroneously thinks," there was a Greek word for that. δοκέω: "Jesus had spoken of his death, but they thought that he meant…" (John 11:13) "whoever kills you will think he is offering service to God." (John 16:2) "Supposing him to be the gardener, she said to him, "Sir, if you have carried him away…" (John 20:15) "If anyone imagines that he knows something, he does not…" (1 Corinthians 8:2) "Therefore let anyone who thinks that he stands take heed lest he fall" (1 Corinthians 10:12). The last two are warnings to the strong. Paul calls their thoughts supposition; the thoughts of the weak are λογίζομαι.
The principles behind the issues of "weakness" might continue even today (idolatry and Sabbath). Paul expected the weak to understand along with the strong how the laws changed in the New Testament. He wanted the weak to use their minds to confirm their position and he used very respectful word for their thinking.
In the next papers, we will see that weakness can be a godly position and that weakness is part of the purpose of God in directing His servants. We will also examine various sections of Paul's writings that might seem to indicate an immature weak brother. Finally, I'll present and defend a translation of "weak in faith" that is more consistent with the picture of this brother as a noble, logical, biblical brother.
Notes
---
Dan Miller is an ophthalmologist in Cedar Falls, Iowa. He is a husband, father, and part-time student.
870 reads
7274 reads