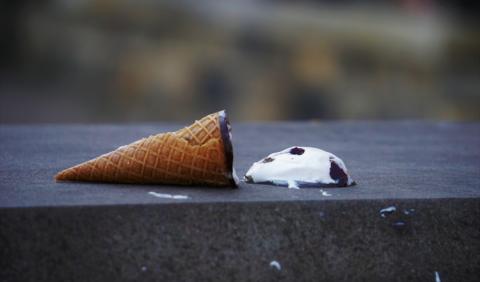 Even at our best, we humans often botch the job of identifying what's true and right. The important thing is to recognize what went wrong, learn the lessons, and aim to do better.
If I could gather every American who self-identifies as conservative and deliver one message to them right now, that would probably be the bottom line: Face the facts of January 6 and start identifying how to do better and be better.
Facing Up
There's much we still don't know about what went wrong leading up to, and on, January 6, 2021. But many points are already known. Here's a baker's dozen.
Large numbers of Trump supporters gathered to protest a stolen election that had not been stolen.
A significant number of these supporters were radical enough to make a violent attempt to prevent Congress from completing the transition our Constitution requires.
Some of these radicals were willing to carry weapons, and some were willing to assault and murder.
Hundreds more were fanatical enough to join these radicals in illegal trespassing of the Capitol exterior, or in damaging government property, in defiance of police on the scene attempting to control the situation.
Thousands more were fanatical enough to remain in the throng outside, lending visible and sometimes vocal support as these events took place (example).
Some of those gathered prominently displayed Christian symbols and slogans, linking their identity as Christians with their identity as Trump supporters. (See photos here, here and here, for example.)
For two months, the Republican President of the United States actively encouraged Americans to believe that "massive fraud" occurred in the election and that the election had been stolen from him.
Many popular pundits on the right echoed these claims, along with some members of the U.S. House and Senate, as well as state and local Republican leaders across the country.
Other influencers in politics and conservative media indirectly added legitimacy to the stolen election hoax by emphasizing "fraud" in ways that muddied the distinction between isolated local incidents and a coordinated effort altering the outcome of the election.
Months before his post-election propaganda campaign, Trump planted seeds of doubt in the integrity of the election in public statements. The narrative, even before November, was Trump wins or it's rigged (quotes and many references).
Trump's political career has emphasized populist emotional appeals focused on fighting and winning. He has framed his politics as a war with enemies, rather than as persuasion of fellow citizens. He has frequently expressed support for conspiracy theories.
Trump had multiple opportunities to act to prevent the predictable events of January 6. As a leader, it was his responsibility to steer his followers toward accepting his defeat and acknowledging the rule of law—beginning in December, at the latest. (Post-riot, he has remained true to his never-apologize ways, even continuing to try to use the risk of his supporters' anger to his advantage.)
Congressmen and Senators loyal to Trump encouraged Americans to believe that the scattered cases of election irregularities and/or fraud could be addressed properly by objecting to the electoral college count, which they could not. These leaders knew that, but chose to pander to Trump-loyal constituents rather than telling them the truth.
Doing Better
In the wake of this disaster, the questions for conservatives are simple: what went wrong, and how can we do better?
The answers are not simple. We didn't get here overnight. Nothing that happened on January 6 was actually "sudden," though it seemed that way. But though the problems that led to the capitol attack are many, complex, and long-brewing, there is a path to a better future for conservatives in the U.S.
I can't do much to fix conservatism in general or the Christian piece of it in particular. But I can pray. Some things I'm praying for:
I'm praying that the Republican Party/conservative influencers will …
Nurture a culture of responsibility vs. a culture of victimhood, blaming, and resentment (rejecting this kind of populism), acting intentionally and patiently to shift the balance much further from "what's wrong with Them" toward "what can be better with Us." (We'll know we're making progress when whataboutism becomes the exception on the right rather than the rule.)
Start regaining the moral high ground we've lost. Though conservative appeals to high morals have long met with skepticism, we've reached the point where we can't even believe those claims about ourselves. I'm praying that leaders who still believe in high moral ideals will gain influence and insist that actions follow principles. We need our ethos back.
Shift emphasis away from winning tactical fights to winning hearts and minds. If abortion is so important to conservatives, I'm praying more of us will see what winning on abortion would look like: millions of Americans changing their minds and concluding that killing an unborn baby is morally wrong, because they listened to people who spoke with moral authority.
Recover genuine commitment to constitutionalism and rule of law vs. selective appeal to these when convenient—refusing to appeal to the basest instincts of the most uninformed and foolish citizens. I'm praying that conservatism and the GOP will become an increasingly uncomfortable place for the likes of the Proud Boys, "boogaloo boys," QAnon supporters, and other conspiracy theory promoters.
Refocus on educating people on conservative principles (vs. slogans and clichés) and their historical roots until most conservatives know what conservatism is supposed to be conserving and why—that it's not a set of policies, much less an individual leader.
I'm praying that Christian churches and ministries in the U.S. will …
Begin a new focus on building discernment and wisdom among Christians, especially to develop skilled, thoughtful, disciplined consumers of media (mainstream, social, and right wing).
Increasingly reject a vision of Christians' relationship to their country that blurs the distinction between loyalty to Christ, truth, and Christian principles vs. loyalty to political party, political agenda, or political leader.
Recover an emphasis on character in leaders, both within churches and ministries and outside them in society and government. I pray that may will come to believe that character matters more than agenda.
See that colleges and seminaries train ministry leaders in civics and government from a biblical perspective, so they can teach and influence their congregations and ministries. Davenport is probably wrong about how to solve our national problem, but he's right that America "suffers from a pandemic of civic ignorance and a deep deficit of civic respect." I pray that Christians will stop being as ignorant and lawless as most unbelievers.
Many more Christians will develop an integrated worldview—one that rightly relates and values theology, Christian living, the arts, and the sciences. I pray for a day when conservative pastors commonly understand and teach that being a Christian plumber, pathologist, poet, or politician is as much a calling and a service to God as being a Christian pastor.
Do a better job of teaching and preaching a biblical view social ethics, government, and our role as citizens. If there's ever another right wing, stolen-election hoax protest at the U.S. capitol, I pray that zero Christians will attend. I also pray conservative evangelicals will grow out of thinking they have to elect unprincipled, third-rate candidates just to beat the other guys.
Teach believers the difference between "the world" (in the John 15:18-19 sense) and "the Left." Maybe it used to be good enough to loosely identify "the Right" with biblical ways of thinking about society and "the Left" with secular/anti-Christian ways of thinking. The last five years have proved that will no longer do. I pray that more conservative Christians will come to understand that they must greet the claims and agendas of "the Right" with just as much critical thinking as they do those of "the Left."
---
Aaron Blumer is a Michigan native and graduate of Bob Jones University and Central Baptist Theological Seminary (Plymouth, MN). He and his family live in small-town western Wisconsin, not far from where he pastored Grace Baptist Church for thirteen years. In his full time job, he is content manager for a law-enforcement digital library service.
2610 reads
13729 reads