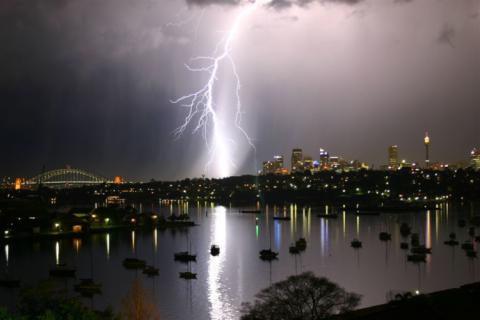 Read Part 1.
Our pastor recently asked for a show of hands: "How many of you are aware of someone you knew personally who died in the last three months?" A lot of hands went up. Our pastor is keen on helping believers process these experiences through a biblical grid.
I am, too, starting with myself—hence, this review/meditation.
The Bible gives us plenty of space to be unsure about a lot of things, but it also communicates the truths we need most with a clarity that leaves us with no excuse for floundering. If we focus on what we don't know rather than what we do know, that's on us.
What we do know is that (1) suffering in the life of a Christian is never meaningless or without purpose. God intends to use it to make us better or to be an objective expression of the brokenness of the world (Rom 8:20). In both cases, the point is to reveal the perfection of God's character through the unfolding of the story of God and man on earth: creation, fall, redemption, glory.
We also know that in the lives of believers, pain and loss are (2) never solitary, (3) never payback, and (3) never unfair or cruel. Christian sufferers are part of the great company of believers who have endured across the ages. They are sufferers whose sin-debt has been fully paid and who belong to a wise, good, and loving Father who desires their joy.
The thief comes only to steal and kill and destroy. I came that they may have life and have it abundantly. 11 I am the good shepherd. The good shepherd lays down his life for the sheep. (ESV, John 10:10–11)

What then shall we say to these things? If God is for us, who can be against us? 32 He who did not spare his own Son but gave him up for us all, how will he not also with him graciously give us all things? (Rom 8:31–32)
Three additional certainties should anchor our swirling emotions and chaotic thoughts when we're in a storm of trouble.
5. Our suffering is never easy.
This one seems like an observation from Captain Obvious, but how easily we forget. The corollary is that when it's hard it's supposed to be hard. It's perfectly normal.
Though passages like Psalm 91:7-10, Psalm 37:25, Isaiah 40:31, and Philippians 4:19 may seem to support an expectation that getting through the trial will be a piece of cake if we just have enough faith, that's not really the message.
I've heard multiple variations of the anecdote that a Christian once went to his pastor and said, "I'm so discouraged. I just don't know how I can go on under these circumstances!" The pastor is supposed to have replied, "What are you doing under those?!"
The application usually made is along the lines of, "Christians rise above the circumstances! God gives wings as eagles."
I almost always succeed in not rolling my eyes at that moment. Almost. But they're rolling on the inside, because if we stop there, we've delivered a hollow platitude. What does "rise above the circumstances" mean? What does "God gives wings" mean?
The truth is that sometimes God chooses to deliver us out of a specific hardship—as He promised to do for Israel in Isaiah 40:31. But sometimes, His intent is that we stay right there under those circumstances, where we belong. Sometimes no wings are in the plan.
They were stoned, they were sawn in two, they were killed with the sword. They went about in skins of sheep and goats, destitute, afflicted, mistreated— of whom the world was not worthy—wandering about in deserts and mountains, and in dens and caves of the earth. (Heb 11:37–38)

Three times I was beaten with rods. Once I was stoned. Three times I was shipwrecked; a night and a day I was adrift at sea; on frequent journeys, in danger from rivers, danger from robbers, danger from my own people, danger from Gentiles, danger in the city, danger in the wilderness, danger at sea, danger from false brothers; in toil and hardship, through many a sleepless night, in hunger and thirst, often without food, in cold and exposure. (2 Cor 11:25–27)
Ultimately, it's all temporary (2 Cor 4:17), and there are wings of deliverance for us all in the end. But we probably still have to get through Thursday under the circumstances.
A common New Testament word for patience or endurance helps us here. The basic verb form appears 17 times in the NT. The noun version occurs another 32 times. The verb is hupomeno (ὑπομένω), the noun, hupomone (ὑπομονή). Though usage determines the meanings of words, breaking this term down is insightful. It has two parts: meno, remain or reside, and hupo, under. It's fair to say that a connotation of the term is, verb—to stay under; noun—the act of staying under.
The verb occurs in passages like these (emphasis added):
Rejoice in hope, be patient in tribulation, be constant in prayer. (Rom 12:12)

But recall the former days when, after you were enlightened, you endured a hard struggle with sufferings, 33 sometimes being publicly exposed to reproach and affliction, and sometimes being partners with those so treated. (Heb 10:32–33)

For what credit is it if, when you sin and are beaten for it, you endure? But if when you do good and suffer for it you endure, this is a gracious thing in the sight of God. (1 Pet 2:20)

Blessed is the man who remains steadfast under trial, for when he has stood the test he will receive the crown of life, which God has promised to those who love him. (James 1:12)
If I'm "under the circumstances," God put me there. He may or may not want to deliver me from them any time soon. If it's hard, it's supposed to be.
6. Our suffering is never unbearable.
This truth follows once we understand that God may not intend to deliver us out of a particular hardship—but rather sustain us under it.
Though 1 Corinthians 10:13 has been oversimplified and misapplied at times, it's still in the Bible, and there's definitely a promise there.
No temptation has overtaken you that is not common to man. God is faithful, and he will not let you be tempted beyond your ability, but with the temptation he will also provide the way of escape, that you may be able to endure it.
Pains and losses that grip us are not "beyond [our] ability," because God acts to ensure that it's so. There's an interesting paradox in the language here. We read of "a way of escape," yet the apostle says we "endure," suggesting that the escape may well take the form bringing us to the end of the trouble rather than bringing the trouble to an end for us.
The passage also expresses one more certainty.
7. Our suffering is never exclusive.
We've already seen that our suffering is never solitary. We're not alone, because trouble is part of the experience of God's people since Eden—and our Savior experienced the ultimate suffering of becoming sin for us, while being completely holy Himself (2 Cor 5:21).
But there's an important nuance to add. The suffering itself is never really all that special. Though no two people experience a loss in exactly the same way, and it's unique in that sense, it's also "common to man" (1 Cor 10:13).
Given the millennia humans have been around on earth, there's always someone who has suffered just as much as I have, and in a very similar way. There are also always many who have suffered a whole lot worse.
When counseling people who are in the middle of a grief or loss, I never start with this point. When counseling myself I try not to either. It too easily becomes glib.
But in the context of the other certainties of life in Christ, it's a glorious truth. It means God has proven Himself faithful, sufficient, and wise in the lives of others who have been through essentially the same thing I'm going through—or worse. It means, though I may not yet see it, there's a lot of blessing in whatever I'm going through or not going through. And I have no excuse for self-pity or bitterness.
Though the fig tree should not blossom, nor fruit be on the vines, the produce of the olive fail and the fields yield no food, the flock be cut off from the fold and there be no herd in the stalls, 18 yet I will rejoice in the Lord; I will take joy in the God of my salvation. (Hab 3:17–18)
---
Aaron Blumer is a Michigan native and graduate of Bob Jones University and Central Baptist Theological Seminary (Plymouth, MN). He and his family live in small-town western Wisconsin, not far from where he pastored Grace Baptist Church for thirteen years. In his full time job, he is content manager for a law-enforcement digital library service.
2200 reads
636 reads