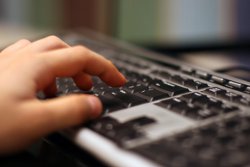 Read Part 1.
When Internet discussions take the form of posting frenzies in which people at all levels of knowledge and character have an equal voice, the result is rarely that the most knowledgeable and good are the most heard. In these cases, control of the conversation is leveled, and much of the ethos of the participants is leveled as well.
Critics of the medium rightly complain that little good can come of having those who know nothing speak as much as, or more than, those who are well-informed. I believe they're also right that little good comes of giving people who have never done anything the same kind of authoritative voice as persons of true stature and achievement.
But is this leveling tendency inherent in the medium, as some allege? Does this leveling tendency look as important when we observe what is not leveled? How is the leveling tendency affected by changes in how people implement the technology? And how does the discussion technology of the Web really compare to older mediums such as the printed page or the face to face conversation?
What is not leveled
If a couple of PhDs and two dozen eighth graders join an Internet discussion on some topic they all care about (but which the PhDs actually know about) control of the conversation is dispersed equally among them all. Since the kids are more numerous and quicker at the keyboard, they'll dominate the conversation, and since they know little about the subject, ignorant opinion will dominate as well.
Or will it?
In this scenario, it appears that the expertise of the PhDs is lowered while the ignorance of the eighth graders is lifted. And, measured solely in terms of the quantity (and probably sheer emotional muscle) of the posts, that's true. But what if we measure the discussion more comprehensively?
Critics of the Internet discussion medium tend to focus on the conversational qualities of the medium—the spontaneous, short-term features. But if we add in some other features of the medium, our evaluation changes in important ways.
First, though a discussion on the Web is often fast moving, spontaneous and sloppy, like conversation, it is also written down and preserved, like the printed page. The result is that if we're going to accurately judge the discussion's effect, we have to consider the long-term as well as the short-term.
Second, though a particular discussion may include a large number of individuals who have never interacted before, many Web discussions occur at sites where lots of the same individuals post repeatedly. Though a post by "xyz123" in a hot and contentious discussion may seem completely anonymous (and empty of ethos), many posts by "xyz123" over time begin to reveal the mind and character behind them. So, once again, considering the long-term as well as the short-term clarifies for us what is being leveled in these discussions and what is not.
Even in discussions where the ignorant mock the claims of the well informed and out-post them ten to one, the participant who is well informed and possessed of good character and sound judgment can quietly post something brilliant. In the short term, his post seems lost in the tsunami of foolishness. But in the long run, his patience, and the clarity and soundness of his arguments, may rise above that tide. His formal ethos is leveled (nobody knows or cares that he has a position of leadership or some kind of credential), but not his moral and intellectual ethos.
It is possible to have an Internet discussion in which both conversational control and formal ethos are leveled (or even inverted), yet persuasive power in the long term is not. This is why, even on the unregulated Internet where just about anybody can say just about anything, some sources rise above others in popularity among particular constituencies. Over time, insightful bloggers become better known and more desired by people who value that insight.
The impotence of posting frenzies
The discontinuity between conversational-control and formal ethos on one hand and real, long-term influence on the other is substantial even on those occasions where mindless herd instinct seems to hold sway. Consider what the typical posting frenzy is usually about. In almost every case, it concerns a highly controversial person or issue that just about everyone already has a firm position about. A tidal wave of posting occurs only if a large number of people (a) have already made up their minds and (b) are passionate enough about their views to want to express them vigorously in public. And how many of these people ever change their minds during such a discussion?
Similarly, if large numbers of posters have already made up their minds, so have the majority of the silent readers who are not posting. It's likely that in a comment tsunami, the discussion has little or no impact on the vast majority of people who participate or read. A mob mentality kicks in but usually only results in more posting—not more influence on the undecided.
As for those whose minds are not already made up, these are usually not the kind of readers who form their opinions based on who yells loudest or what view is being posted the most. They are "in the middle" precisely because they take their time and reflect before drawing conclusions. For these, it's the quiet, sensible post—seemingly lost in the deluge—that really grabs their attention and, potentially, influences their thinking.
The observation that "bad conversation crowds out good conversation" is true. But Internet discussions are not exactly conversation. They are part conversation and part composition.
Leveling and implementation
Does the leveling tendency of the Internet discussion medium change significantly based on how the technology is implemented? I believe it does.
Previously, I compared Internet discussions to gathering a random group of people in an auditorium, giving them all microphones and announcing that the conference goal is to produce a solution to conflict in the Middle East. The likely combination of chaos and ignorance makes a positive outcome pretty unlikely.
But is this analogy really what Internet discussions are like? Only in varying degrees. First, the group that participates in a discussion on the Web is never completely random. Participants are at least drawn by a common interest in the subject. So, to adjust our analogy, the conference on peace in the Middle East would be widely promoted to draw those who have an interest in that subject. Though interest does not equal expertise, we're safe to suppose that the knowledge level of the interested is higher than the knowledge level of a random set of participants.
Second, participants can be filtered further by standards higher than mere interest in the subject. Here at SI, for example, participants in discussions must register. They're asked to give us their real names, and they agree to a doctrinal standard and a set of rules of conduct. So the analogy has to be tweaked yet again. Now attendees to the peace conference must agree to a written set of foreign policy principles and some guidelines for behavior at the event.
The Internet discussion medium lends itself to measures that shape both who participates and how they participate. What does this mean for the leveling effect? It means that participates may be more truly level to begin with and that their interaction can be influenced to encourage deference where deference is due.
Web discussion vs. printed page vs. face to face
The Internet discussion medium suffers some disadvantages when compared to the printed page or the face to face conversation. In the case of the latter, people with average levels of empathy usually moderate both tone and substance in order to try to make the conversation more pleasant. And much more communicative information is exchanged through body language.
But in this respect, the Internet discussion compares well to the printed page. Letters, pamphlets, articles and books also tend to insulate the writer both from readers and from ideological opponents. There were no Internet discussion wars in the early years of the printing press, but there certainly were (and still are) pamphlet wars and open-letter wars.
But the Internet discussion also lacks some of the strengths of printed material. Since there is very little publishing cost, there is no need for publishing houses that must seek a return on their investment by rejecting the work they believe is inferior. And the emotional intensity of discussion often results in less of the kind of thoughtful and organized work that normally characterizes paper and ink writing.
To be sure, the part-conversation, part-publishing hybrid that is the Internet discussion involves some trade-offs compared to other mediums. I am not persuaded that it is inherently inferior to those alternatives.
[node:bio/aaron-blumer body]
2941 reads