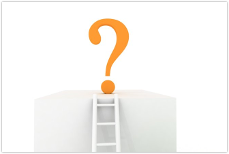 Teaching the Bible in a relatively small, somewhat informal setting provides unique advantages and blessing for both students and teachers. The spontaneity and interaction can often turn the class into a collaborative effort to edify and encourage one another, and no matter how high his level of expertise, the teacher is often edified as much as anyone else.
But there are many ways to reduce the effectiveness of this teaching format. Well-intentioned teachers can easily discourage participation, focus, and thoughtful engagement—in some cases to the point that everyone is discouraged and frustrated rather than built-up and refueled.
We'll consider some common mistakes teachers make with this kind of teaching, focusing for now on question-related problems.
Assuming the topic and text(s) are well chosen, the most important ingredient in interactive, discussion-oriented teaching is high quality questions. Scripture provides abundant precedent for using questions as a teaching tool, from as far back as Eden (Gen. 3:9-11), to Jesus' teaching methods (Matt. 6:27, Matt. 16:9, Matt. 22:20, Luke 24:17, and so many more), to Paul's letters (Gal. 3:1-2, Rom. 8:31-33, etc.). But not all questions are created equal.
To evaluate the quality of our questions, we need to consider a question: Why do Jesus, Paul, et al. ask a lot of questions?
First, questions create mental tension; they make us think, often even when we'd rather not.
Second, questions invite interaction, turning the learning process into an experiential and relational phenomenon.
A student who is receiving a lecture is basically downloading information. A student who is answering questions, is experiencing information through a personal connection.
What we teachers want, in this teaching format, is for students to think and talk—in a word, to engage. With those goals in mind, questions commonly fail in five ways.
1. The question is too hard.
It's especially important early in the lesson, to ask questions that students can respond to with very little personal investment, either in risk of embarrassment or in hard thinking. The harder questions can come a bit later. "Can anyone give me a Scripture verse about usury?" Will not get most classes talking—or thinking either. "How do we know the Mormons are wrong about the deity of Christ?" would be another daunting opener. If you want to invite the crickets to chirp, hit your students with hard question right out of the gate.
Some questions are too difficult for out-loud responses even much later in the lesson, but at least by then, the class has been engaging in the study for a while. They'll forgive it; but they still won't talk much.
Confession: I think I still ask overly hard questions fairly often—but if a teacher is going to err, it's better to ask a too-hard question than to commit the next mistake.
2. The question is too easy (or too boring).
Students also don't respond well to questions with extremely obvious answers. In the right context, this kind of question can be effective in provoking thought, as in when Jesus asks for a coin and says, "Who's likeness and inscription is this?" What makes this question work is that it occurs in the context of an intriguing question that preceded it. Jesus has also trained His audiences to expect that He'll use answers to obvious questions to bring them to surprising (and to those with ears to hear, insightful) conclusions.
Without an interesting context, students are reluctant to speak up in response to questions like these. All they're likely to be thinking is, "Well, duh." Maybe they feel a bit insulted and bored as well.
This is where a teacher's agility becomes so important. No matter how hard we try, questions we thought were well chosen and well crafted will sometimes turn out to be harder than we expected, or easier than we thought. Through practice, teachers can learn to quickly pivot, re-asking the question in an easier, or more challenging, form—or discarding it completely for a different one.
3. The question requires mind-reading.
Some experts categorically reject this kind of question under the heading of "leading questions," but that's a bit beside the point. In a well-prepared lesson, all the questions are leading questions, in the sense that there is a direction the teacher wants the class to go with their thinking and their discussion.
The mind-reading question, though, is a real problem. The teacher has a specific point he wants to make and uses a question to try to get a student to make it—but he hasn't provided enough information, or structured the question in such a way as to make that likely (or, in some cases, even possible). He might say, "What's important for us to know about faith in the Christian life?" hoping to hear, "Faith comes by hearing and hearing by the Word of God." The problem is that there are dozens of good ways to answer a question like that, and the chances of students getting the right one without the embarrassment of several "wrong" answers first are slim.
I've occasionally seen a teacher, by his responses to students' answers, train them to remain silent. This was not the teacher's intention, but he continually asked vague questions, expecting very specific answers—and courteously, but still clearly, expressed dissatisfaction with "wrong" answers.
4. The questions are all the same.
Humans need variety. Since God has designed our brains to respond to extreme danger, extreme delight, and everything in between, the desire for variety in what we receive from teachers isn't "unspiritual"—it's evidence we're alive and functioning as intended.
Our students' innate need for variety means that we teachers are not indulging our students when we plan lessons with intentional variety in them. To be sure, there are trade-offs. Lessons can be the spiritual and mental equivalent of s'mores by the campfire—lots of flavor and energy but no substance … what the FDA used to call "low nutrient per calorie density food"!
But our lessons can also be the spiritual and mental equivalent of unsalted, unbuttered, boiled spinach cooled to room temperature. Sure, it's good for you, but can we really blame anyone for their lack of appetite for it?
Questions can be varied in many ways:
Open-ended vs. closed/focused ("Tell us a bit about Abraham, Sarai, and Hagar" vs. "Who's idea was it for Abraham to father a child with Hagar?")
Long answer vs. short answer vs. physical response ("How would you sum up the story of Jonah in a couple of sentences?" vs. "What did Jonah do when he got to Nineveh?" vs. "How many of you have known the story of Jonah since you were a small child?" (show of hands))
Subjective/opinion vs. factual ("Why do think David was so angry at Nabal?" vs. "What are some things Scripture tells us God hates?")
Fill in the blank ("You probably know the old saying: 'Haste makes … '" Note: This kind of question will almost always get an audible response from half or more of the class … if they're awake.)
Multiple choice ("Did God say Job was right, his friends were right, or none of the above?")
Brainstorming ("Who are some people in the Bible who have surprise encounters with God?" (Multiple short answers, best listed using some visual medium)
True or false ("OK class, true or false: Jonah was full of compassion for the lost." Note: This is one way to get away with asking a question that would normally be too easy, and still get good participation. People expect T/F questions to be easy.)
"Trick" questions ("Did Job suffer because he sinned or because Satan wanted him to suffer?" Note: This sort of question is rarely a good idea but under the right conditions, it's just the thing.)
The "pooled ignorance question" is intentionally omitted here ("What does this verse mean to you?"). This question not only invites wild speculation but also validates the idea that we can read whatever meaning we like into the text! Better: "How do you see this verse applying to you?" or, "What are some ways this verse has challenged or encouraged you?"
5. The question is poorly executed.
A good question is poorly executed when it's unclear, badly timed, or overly verbose. But it's also poorly executed if we, as teachers, respond ineffectively to our students' answers. Here's a few examples:
Treating answers to subjective questions as though they were fact questions. "Why do you think … ?" and "What do you think …?" questions cannot have wrong answers.
Treating a good answer like a bad one because it wasn't the answer you were looking for (See "mind-reading questions" above.)
Treating an incorrect answer to factual question as though it had no merit at all. Smoothly redirecting these is an art form. Volumes could be written! Often there is something correct mixed in with the incorrect, and the teacher can focus on that. Sometimes it works fine to say something like, "That seems reasonable, doesn't it? But can it fit with verse 5?"
Slow-motion brainstorming. Stopping to lecture at length on each response to a brainstorming question takes all the momentum out of the exercise. Brainstorming works best with almost no comment at all between answers, though an occasional followup question ("Tell me more about what you're thinking on that") can be helpful.
Questions are powerful teaching tools, even in less interactive environments. But in the small, informal, conversational setting, well-prepared and well-executed questions aren't merely golden; they're enriched uranium.
---
Aaron Blumer is a Michigan native and graduate of Bob Jones University and Central Baptist Theological Seminary (Plymouth, MN). He and his family live in small-town western Wisconsin, not far from where he pastored Grace Baptist Church for thirteen years. In his full time job, he is content manager for a law-enforcement digital library service.
1827 reads
5680 reads