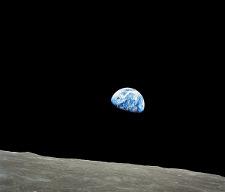 From DBSJ 21 (2016): 31–58. Republished with permission.
Matthew A. Postiff1
For about 15 years I have had the privilege of studying under William Combs, Bruce Compton, and Robert McCabe. More recently, I have benefited from their advice concerning local church ministry and their mentorship as I assisted two of them in their teaching responsibilities at Detroit Baptist Theological Seminary. Their interaction as personal friends has been a great encouragement. I am indebted to all of them for their careful and conservative scholarship in exegetical, biblical and systematic theology as well as the biblical languages. I trust this essay will be a fitting honor to them as I offer further support for one of Dr. McCabe's areas of special interest: the important biblical doctrine of young earth creationism.
A note about nomenclature is necessary to begin. The theological view we espouse is most commonly called young earth creationism (YEC). Young quickly conveys the distinction of our view compared to all who posit an earth and universe that are billions of years old. The YEC moniker will likely remain the popular name of the view. But YEC can also be very appropriately called literal creationism. I somewhat prefer to use the term young earth theology (YET). The reason for this is that the significance of young earth creationism is not limited to the opening days of creation. Its long tentacles reach into the gospel, apologetics, the nature of God, man and sin, and many other areas of Christian theology.
This is consistent with Dr. McCabe's teaching. In the conclusion of his defense of literal days in the creation week published 16 years ago, he wrote,
While many Christians and Christian organizations relegate a literal creation week to a secondary or tertiary level of Christian doctrine, I would suggest that it is an essential part of the faith. To relegate literal creationism to a peripheral doctrinal level minimally suggests an inconsistent view of Scripture's perspicuity on this subject and pervasively promotes deterioration in other facets of orthodox doctrine.2
In this essay, I will offer further evidence for his conclusion. To do so, I will first locate young earth creationism in the spectrum of creationist views. Second, I will provide a list of non-essential beliefs regarding young earth creation. The main body of the paper is the third section, in which I will list and explain the essential or "non negotiable" aspects of young earth theology.3 Finally, I will highlight the fact that young earth theology is not just about creation, but that it touches on other areas of systematic theology and is an indispensable part of the faith once delivered to the saints.
The Spectrum of Views on Creation
Various views on how everything came to be can be summarized in two major categories depending on the most important authority that informs the view: Biblical Creationism and Scientific Creationism. Biblical creationism emphasizes what the Bible teaches about the existence of God and his role in supernaturally creating all things. It takes its data from the exegesis of the Bible. The various scientific views of creationism include more or less of an emphasis on secular science and evolutionary ideas with much less, if any, participation by God.
A third major category of creationist views arises from other ancient religions. These are mostly polytheistic or mythological explanations of creation, such as the many creation accounts of the ancient near east. I will not address them in this essay.
Biblical Creationism
Today, the most common biblical creationist viewpoint is young earth creationism. It teaches that the Bible contains a straightforward account of how God supernaturally created the heavens, the earth, and all that is in them in six normal days about 6,000 to 10,000 years ago. It teaches that there was a real Adam and Eve, that all death came through the sin of Adam, and that Noah's flood was a worldwide catastrophic judgment by God that has important implications for present studies of geology and geography.
According to this view, the interpretation of historical or observational scientific data must be brought into agreement with biblical data rather than the other way around. The Scripture is a sufficient witness to creation and does not require the additional input of science to explain the basic elements of creation.
With the remainder of the views, science is viewed as an authority alongside or superior to the Bible.4 For them, the Bible must be accommodated to the results of science so that a concord can be found between the two competing authorities.
We also have old earth creationist views such as the gap and pre-creation chaos theories. These views postulate a ruin followed by a reconstruction either before Genesis 1:1 or between Genesis 1:1 and 1:2, after which the creation account is understood as literally true, occurring in six literal days.5 So, the gap and pre-creation theories hold to six days, but only after an indeterminate length of time prior to the six days. This is why I class it in the biblical creationism category (although I could be convinced to class it with the scientific creationism views). Popularized by the Scofield Reference Bible, this understanding grants prominence to geology by accepting the long geologic ages as a necessary part of the biblical timeline of world history. This view was popularized just over 200 years ago6 and can be held with or without biological evolution. One variant is that the 'mineral creation' is old while the living organisms are young. Another variant is that there were animals and/or angels prior to the ruin and reconstruction.7
Another view is what I will call the "time dilation" view,8 in which Einstein's theories play an important role. According to his understanding of the universe, time is not a constant and instead depends on the effects of gravity. The result of this could be that time near the earth consisted of a short week while farther out in the universe it was dilated to greater lengths of time. Like Einstein's theory, the time dilation view is quite difficult to understand and explain. However, what is clear is that it attempts to explain the vast distances in the universe and how they relate to the (apparently) short time of creation. This understanding could be modified to have a more naturalistic emphasis, but it can also be used to explain creation from a literal biblical perspective.
Notes
1 Dr. Postiff is the pastor of Fellowship Bible Church in Ann Arbor, MI.
2 Robert V. McCabe, "A Defense of Literal Days in the Creation Week," Detroit Baptist Seminary Journal 5 (Fall 2000): 123.
3 I was able to participate in early discussions about these essentials several years ago with Robert McCabe and Terry Mortenson from Answers in Genesis.
4 For instance Hugh Ross's "the voice of nature" in The Fingerprint of God (Orange, CA: Promise Publishing, 1991), 145. In the back matter of that book, Ross's organization "Reasons to Believe" is described as providing teaching "on the harmony of God's dual revelation in the words of the Bible and in the facts of nature."
5 George H. Pember, Earth's Earliest Ages and their Connection with Modern Spiritualism, Theospohy, and Buddhism, ed. G. H. Lang (repr. of 1876 ed., Grand Rapids: Kregel, 1946), 65. For the best book-length critique of the gap theory, see Weston W. Fields, Unformed and Unfilled: A Critique of the Gap Theory (Collinsville, IL: Burgener Enterprises, 1976). McCabe wrote a lengthy critique of the re-creationist views in his Detroit Baptist Theological Seminary Course Syllabus, "Biblical Creationism."
6 Ian Taylor, In the Minds of Men: Darwin and the New World Order, 3rd ed. (Toronto: TFE Publishing, 1984), 362–64.
7 In the gap view, there is no pressing need for the Noahic flood to explain the world's current appearance because there was a prior flood, before the re-creation that started in Genesis 1:2. Still, gap theorists such as Pember held to the global flood of during Noah's lifetime as distinct from the earlier flood of ruination.
8 For an introduction, see the opening chapter by D. Russell Humphreys, Starlight and Time: Solving the Puzzle of Distant Starlight in a Young Universe (Green Forest, AR: Master Books, 1994).
---
Dr. Postiff has served as Pastor of Fellowship Bible Church since 2006. He holds a PhD in computer engineering from University of Michigan and ran an engineering consulting firm specializing in design and simulation of computer microprocessors. He earned his ThM from Detroit Baptist Theological Seminary in 2010.
407 reads
4137 reads