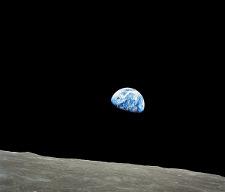 From DBSJ. This installment discusses the fourth of nine essentials of YEC. Read the series.
(4) Six-Day Duration
One of the most repeated and universal experiences of human existence is the passing of a day. It is natural that God would define what a day is in the portion of his self-disclosure that describes his creation; there would be no better place to do so, in fact.
McCabe's Case for Literal Days
Robert McCabe's afore-mentioned "Defense of Literal Days" is an important read on this subject. He develops his defense of six 24-hour days in two sections.
The first part of his defense of literal days of creation is an examination of the evidence in favor of literal days in creation. He writes that although the semantic range of the Hebrew word for day ([yom]) includes literal and figurative uses, there are several strong arguments in favor of concluding that its use in Genesis 1–2 is literal.20 First, the Hebrew language offers a wide selection of words regarding time. It would have been easy for Moses to have used another word to indicate a longer amount of time. Second, when [yom] is used in the singular and not as part of a compound construction like

("in-the-day-of-making," such as in Genesis 2:4), it always means a regular day. Third, the surrounding context offers clues that it is a literal use, with juxtaposed phrases such as "evening and morning" and "day and night." Fourth, when [yom] is qualified by the ordinal numbers, it almost always refers to a literal day. Fifth, two passages in the Law corroborate that Genesis is speaking of literal days, namely Exodus 20:8–11 and 31:14–17. The Exodus passages give the most direct evidence for literal days and render the six-literal-day interpretation invulnerable to attack. Sixth, the creation happens in a certain sequence of events, as indicated by the arrangement of the ordinal numbers on the days. It is essential to the survival of the creation that these periods of time be short, as in one day. Longer periods of darkness, or great distances of time between the creation of certain co-dependent parts of creation, would render impossible the survival of the creation. For these reasons, it is most natural to understand the creation days as normal 24-hour days.
The second division of McCabe's article on literal days refutes objections to the doctrine. The first objection he addresses is that the seventh day is allegedly open-ended without an "evening-morning" conclusion, thus indicating that all the days could be open-ended and longer than 24 hours. In reply, McCabe argues that the seventh day is treated in a special way in that it has none of the formulaic markers that are used in the six prior days. This is to demonstrate that the final day is not a day of creation, but rather one of cessation from creative work. Additionally, no "evening-morning" formula is necessary here because there is no need to transition to the eighth day, since the creation week is over. Passages such as Psalm 95:7–11, John 5:17, and Hebrews 4:3– 11 are used by some interpreters to argue that the seventh day is open-ended. McCabe argues a good case can be made that these later allusions/quotations of the "rest idea" do not demand a figurative interpretation of the six days of creation. In the Psalm passage, the rest refers to the blessing of the Promised Land. In John 5:17, God the Father is working but it is not necessary to conclude that he is working on his seventh-day Sabbath of Genesis 2. Hebrews 4:3–11 can be understood as using the seventh day of the creation week in an analogy or pattern with God's eternal rest. None of these passages demand that the seventh day, much less the prior six, are non-literal.
The second objection McCabe addresses is the figurative use of "day" in Genesis 2:4 as a support for taking "day" in Genesis 1 figuratively. It is granted that "day" in this verse does not refer to a literal day, but rather to the entirety of the creation week. However, the bound form in which "day" is found affects the semantics of the term such that it is a special use of the term that means "when."
Third, the explanations of God's kind of time in Psalm 90:4 and 2 Peter 3:8 supposedly support figurative (lengthy) creation days. When the Scripture says that a day is as a thousand years, this is allegedly proof that the days of the creation week can be very long ages. McCabe argues to the contrary, emphasizing the particles "like" and "as" are used to say that God views or experiences time much differently than mankind does. In addition, day is once again part of a compound construction in Psalm 90 and cannot be equated to the singular absolute state of "day" in Genesis 1.
Fourth and finally, McCabe addresses the objection that the many activities done on the sixth day of creation render it impossible that it could be a 24-hour day. In response, most of the activities on that day were done by God in very short order. The longest activity ascribed to Adam, naming the kinds of animals, was feasible for the newly created, sinless, and mentally well-endowed man to accomplish in a relatively short period of time. This is especially plausible given that he is not said to have named all of the created kinds, and that kinds are probably far fewer in number than our modern taxonomic species.
The defense of literal days in the creation week stands at the heart of young earth theology.
Various Other Objections
The appearance of age is used as an attack-point on young earth creationism. But at least some portions of the creation had to have a prima facie appearance of age greater than one week. Adam and Eve were mature adults; the animals, trees, rocks, stars, and other objects all appeared to have been in place longer than they actually were because of their maturation level. The appearance of age may have disappeared if a skilled scientist were present during the creation week, ready to make keen observations and armed with a full array of sophisticated instruments to test the age of various portions of the creation. That did not happen, so the age of creation has to be a historical question rather than one determined by scientific investigation.
We need not insist that the days were precisely the same number of seconds to the thousandths place as the present length of a day—we know that major seismic events can slightly change the rotational speed of the earth. The global flood probably had a similar effect on the length of a day. But because of the specification of numbered days as mornings and evenings, it is clear that God is presenting normal days as they were experienced by the initial Jewish readers of his book of beginnings.
Notes
20 My analysis of McCabe's article suggests he has six supporting arguments, whereas he calls out five.
---
Dr. Postiff has served as Pastor of Fellowship Bible Church since 2006. He holds a PhD in computer engineering from University of Michigan and ran an engineering consulting firm specializing in design and simulation of computer microprocessors. He earned his ThM from Detroit Baptist Theological Seminary in 2010.
523 reads
2923 reads