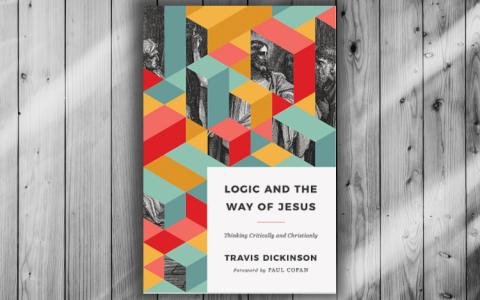 Catastrophic Consequences
Something has changed. Christianity no longer shapes society. Culture-shifting Christian thinkers, artists, musicians, and writers have all but disappeared. The church is no longer able to meet the intellectual challenges it now faces. Why has this happened and what can be done about it? These are the questions Travis Dickinson, professor of philosophy at Dallas Baptist University, seeks to answer in his new book, Logic and the Way of Jesus: Thinking Critically and Christianly (B&H Academic, 2022).
Dickinson begins his book by asserting that the Christian faith has become less reflective and intellectual and more emotional and experience-based. Instead of valuing a Christian intellect, many Christians have detached their faith from reason and have embraced a growing anti-intellectualism within the church. Because of this intellectual decay, the church has become irrelevant and impotent in shaping the culture for Christ. To reverse this intellectual famine in the church, Christians must once again obey Jesus' command to pursue God intellectually (Matt. 22:36–38). This intellectual pursuit involves learning to think critically and think Christianly about all of life (p. 8).
What Would Jesus Think?
For Dickinson, learning to think critically means learning to use logic and reason in advancing and defending the Christian faith and worldview. He asserts in chapter two that Jesus was a brilliant thinker who used logic and reason in the proclamation and defense of his ministry. In chapter three, Dickinson argues that Christians should model Jesus' critical thinking and employ logic and reason to evaluate the logical consistency, the explanation of reality, and the livability of their own Christian worldview as well as the various worldviews they encounter. Dickinson demonstrates in chapter four how Christians can use critical thinking skills to evaluate two prominent atheistic worldviews: naturalism and Platonism. He also makes the case in this chapter that logic and reason are eternal, absolute, unchanging, necessary, and normative; and therefore, they offer evidence of a divine mind (i.e. the divine logos).
Logic Primer
In chapters five through twelve, Dickinson surveys the basics of logic and critical thinking. These chapters include an introduction to logic (chapter five), a review of deduction and how to make sound deductive arguments (chapter six), an explanation of truth tables and how to use them to test for validity (chapter seven), and a survey of categorical logic and how to evaluate categorical claims (chapter eight). In chapters nine and ten, Dickinson explains nondeductive logic, scientific reasoning, and how to reason abductively.
After discussing deductive, nondeductive, and abductive reasoning, Dickinson transitions to the value of evidence in chapter eleven and how to understand and respond to it. Here he discusses the ideas of "intellectual assurance" and "assurance evidentialism," or his theory that "a person has intellectual assurance for a belief only if one has evidence for that belief" (p. 237). Dickinson concludes his logic primer in chapter twelve by warning against logical fallacies and detailing twenty-five common informal fallacies.
Virtuously Persuasive Christian Thinking
Dickinson reserves the penultimate chapter of his book (i.e. chapter thirteen) to discuss how to exemplify four intellectual virtues that Jesus requires of his disciples. These virtues include open-mindedness, intellectual prudence, intellectual trust, and intellectual courage. The key for the Christian is finding and living within the golden mean of each virtue. Armed with these intellectual virtues, the Christian can more effectively persuade people of the truth of Christianity. Dickinson ends the chapter by suggesting three tips for being intellectually persuasive as a Christian: be authentic, avoid zingers, and ask good questions.
In the final chapter of his book, Dickinson summarizes his arguments about the need for Christians to learn to think critically and think Christianly about all of life. He contrasts thinking Christianly with thinking naturalistically and thinking postmodernly. He then provides several applications for how thinking Christianly should shape Christians in their business pursuits.
Why you should read Logic and the Way of Jesus
If you need a refresher on formal logic, then you should read Logic and the Way of Jesus. Not only will you receive a broad survey of the topic, but Dickinson also includes practice problems in the appendix for each area of logic he covers. If you are uncertain about how to integrate critical thinking with your faith and worldview, then you should read Logic and the Way of Jesus. Dickinson's discussion in chapters three and four provides a helpful roadmap for the Christian who wants to begin pursuing God intellectually.
That said, I found chapter thirteen on "Intellectual Virtues and the Art of Persuasion" to be the most valuable and insightful chapter of the book. This is where Dickinson contributes most to the conversation on Christian thinking. In the first four chapters, he primarily borrows and expands on the ideas of other authors. The material covered in chapters five through twelve can be found in other introductory books on logic and critical thinking. Chapter thirteen, however, is where Dickinson marries critical thinking to biblical truth to create what he calls intellectual virtues. It is also in this chapter where he argues that intellectual virtue alone is insufficient to shape the culture. Christians must be willing and able to employ intellectual virtue in persuasive gospel-centered conversions. Further, these persuasive gospel-centered conversations should not look like what we saw in the movie God's Not Dead or what we often see from Christians on social media.
Conclusion
Logic and the Way of Jesus: Thinking Critically and Christianly by Travis Dickinson is primarily a logic primer targeting Christians who are interested in integrating critical thinking with their faith. The book laments the lack of intellectual rigor in the modern church, argues for the need to integrate critical thinking with the Christian faith, and introduces the reader to the critical thinking skills necessary to evaluate various types of arguments and to advance and defend the Christian faith and worldview. Most of the ideas presented, however, are unoriginal to the author and can be found in other logic or apologetics texts. The author contributes most to the conversation on Christian thinking in his penultimate chapter, where he discusses how to synthesize critical thinking with biblical truth to create intellectual virtue.
(Affiliate link…)
---
Tom Howard earned a BA in English from Pensacola Christian College, an MBA in marketing from the University of Dayton, and an MDiv from Baptist Bible Seminary (now Clarks Summit University). Tom and his wife have been married since 1997, and they have four children.
93 reads
1554 reads