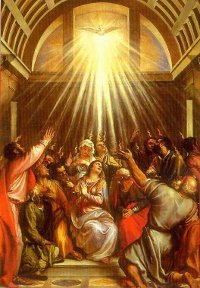 Originally published as a single article: "Tongues—Are They for Today?," DBSJ 14 (2009). Part 1 explained the need for revisiting the tongues issue, defined key terms, and summarized the history of tongues-speaking.
An argument for cessationism
How, then, is this new, more careful continuationist to be answered? There are, after all, many descriptive texts in favor of tonguesspeaking in the NT, and even prescriptive texts that detail the proper practice of tongues in the church. Could it be that the continuationist who allows his experience to skew his exegesis has a counterpart in the cessationist who allows non-experience (or perhaps better, his rationalism) to skew his exegesis?1 Those who argue thusly are not without some warrant, and the cessationist does well to hear them. The dismissal of glossolalia because it is not "normal" to our postenlightenment sensibilities proves too much,2 and certainly cannot substitute for careful theological argumentation. This being said, however, I do believe that a careful theological argument for cessationism can be mustered.
The quest for an elusive proof text
Perhaps the easiest way to argue a point of theology or practice is to cite a concrete text or set of texts that unambiguously affirms the point to be made. Some, in fact, will accept nothing less than such a proof text. For cessationists in this category, 1 Corinthians 13:8–13 reigns as the end-all argument for cessationism. I do allow for the possibility that this passage argues for cessationism in the present age; however, I am also keenly aware that the two interpretations that argue thusly are minority positions that must compete with a formidable alternative interpretation that is held by the majority. To be specific, the point of cessation in this text, viz., the arrival of the "perfect" (v. 10)3 may possibly be the completion of the canon4 or the maturation of the church,5 but more probably refers to the state of affairs that accompanies the revelation of Jesus Christ to the believer either at the point of physical death or at the Second Advent—a revelation that immediately renders all lesser forms of revelation unnecessary. This final view is the majority view among modern commentators and the virtually unanimous understanding of continuationists;6 further, it is the preference of not a few cessationists.7 The latter would argue that the revelatory gifts will finally cease at the revelation of Jesus Christ, but are presently in a state of suspension (as is the case in much of biblical history) due to theological factors other than the message of 1 Corinthians 13.
In short, despite the great furor that surrounds this passage, the argument for cessationism does not rise or fall on the interpretation of 1 Corinthians 13 alone. Further, the formidable exegetical case against this "proof text" for cessationism virtually guarantees that this passage alone will not convince skeptics. So while I allow the possibility that this passage might argue for the cessationist position, I am convinced that the more prudent course of action for the cessationist is to pursue a more robustly exegetical-theological argument for cessationism. This concession will no doubt scandalize some, but broad appeal to the analogy of faith instead of a single text does not, in my opinion, weaken the cessationist argument; instead, it deepens and strengthens it.
The argument from the nature of tongues as "signs of an apostle"
One of the foremost gifts given to the early church was the gift of apostleship—a gift that takes pride of place on at least two NT gift lists (Eph 4:11; 1 Cor 12:28). The priority of apostleship is primarily temporal in nature, but there also seems to be a suggestion that this gift carries with it a broader scope of responsibility and authority than any of the other gifts. Specifically to our discussion, apostles are described in 2 Corinthians 12:12 as arbiters of the miraculous gifts (viz., signs, wonders, and miracles) such that these are denominated "signs of a true apostle." If this designation is to have any meaning at all, it follows that we should not regard miraculous gifts (including tongues) as the property of all believers or of believers in every era. These are not signs of a true believer, but signs of a true apostle—phenomena exercised "by virtue of the presence and activity of the apostles…under an 'apostolic umbrella,' so to speak."8
This being the case, the obvious follow-up question is whether the gift of apostleship continues today, a question that is increasingly answered in the negative today, even by continuationists. An apostle, by definition, is one who has been "given the legal power to represent another" so as to be "as the man himself,"9 an astonishing authority that the early church regarded with extreme sobriety. In keeping with the practice of the period, apostleship could only be awarded directly by the one whom the apostle represented—in this case, Christ himself. Great emphasis is placed on Christ's appointment of the apostles (Mark 3:14; Luke 6:12; Acts 1:2; 10:41); even Paul, the "untimely born" apostle (1 Cor 15:8), was insistent that his apostleship could not have been had by any indirect agency (Gal 1:1).10 When the disciples sought to replace Judas as apostle, they expressed a compulsion to find someone who was an actual eyewitness of the resurrected Christ (Acts 1:21–22), a qualification that, again, Paul regarded as absolutely essential to apostleship (1 Cor 9:1; 15:7–9).11 In order even to be eligible for apostleship, it would thus seem, one must have had literal contact with Christ during his earthly ministry, both seeing and hearing Christ physically. This understanding, which expressly limits the apostolic office to the first century, is furthered by the fact that the apostolic office, together with the prophetic office, is regarded as foundational of the church (Eph 2:20; Rev 21:14).
In view of these exegetical considerations, the trend among more cautious continuationists today is to concede that the apostolic office no longer exists.12 This is a welcome reflection of fidelity to Scripture that we should celebrate. It raises, however, a theological corollary that cessationists do well to pursue, for as Waldron incisively notes, "The admission that the apostolate has ceased is a fatal crack in the foundation of Continuationism."13 Note the following:
The admission that apostolism has ceased is de facto an admission that spiritual giftedness in the church today differs from spiritual giftedness in the early church. At least one (and potentially more) of the gifts possessed then are not possessed today.

The admission that apostolism has ceased also seems to lead necessarily to the admission that the "signs of an apostle" must likewise have ceased—that is, unless one can find some new biblical basis and foundation for these gifts.14

The admission that apostolism has ceased, finally, militates strongly against the continuation of all forms of special revelation (including tongues). The significance of Christ's direct appointment of apostles and his literal, physical interaction with them is related directly to the prerogative to receive and transmit divine revelation. The privilege of bearing authoritative witness to Christ is restricted explicitly to those who had been with Christ from the beginning, were eyewitnesses of Christ's earthly ministry, and who had been commissioned by him (Luke 1:2; John 15:26–27; Acts 10:39–41; 1 John 1:1–3). Direct, divine revelation in the early church was always channeled through apostles, either directly or by apostolic influence.
In summary, fidelity to the scriptural conception of apostleship, together with the necessary conclusion therefrom that the apostolic office is no longer active, casts a shadow of suspicion over all historical appeals to NT practice for the continuation of tongues.
Editor's note: Part 3 will offer arguments from the purpose of tongues as attesting new revelation and as kingdom markers.
Notes
---
Mark Snoeberger has served as Director of Library Services at Detroit Baptist Theological Seminary since 1997, and as a part-time instructor here since 1999. Prior to coming on staff at DBTS, he served for three years as an assistant pastor. He received his M.Div. and Th.M. degrees from DBTS in 1999 and 2001, respectively. Dr. Snoeberger earned the Ph.D. in systematic theology in 2008 from Baptist Bible Seminary in Clarks Summit, PA. He provides pulpit supply for area churches on an active basis and teaches in the Inter-City Bible Institute. He and his wife, Heather, have two sons, Jonathan and David.
13376 reads