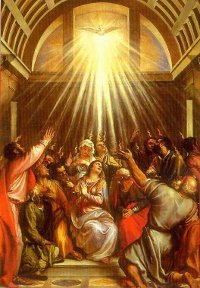 Originally published as a single article: "Tongues—Are They for Today?," DBSJ 14 (2009).
Why revisit the subject of tongues?
On March 7, 2009, David Wilkerson, a seasoned "prophet" from New York City, issued a warning that shook his readers: "An earth-shattering calamity is about to happen…. It will engulf the whole [New York City] megaplex, including areas of New Jersey and Connecticut. Major cities all across America will experience riots and blazing fires." Though Wilkerson was able to give few details about this impending conflagration other than "I know it is not far off," he was able to provide some advice for his readers, including "laying in store a thirty-day supply of non-perishable food, toiletries and other essentials."1
Most of those who were aware of this "prophecy" reacted to it with more amusement than alarm, but a few bloggers responded to Wilkerson's doomsaying remarks in an effort to calm the panicked naïve among their readership. It seems that the previously simple task of answering this kind of alarmism, however, has been rendered increasingly complex by an uptick in sympathy for prophecy and tongues in conservative evangelicalism today. Simple denunciation of such foolishness is apparently no longer acceptable in today's "open but cautious" evangelical milieu.2 Instead it would seem that one is now obliged to give Wilkerson a hearing and remain cautiously open to the possibility that his prophecy might be accurate. John Piper, for instance, cautiously proposes that Wilkerson's prophecy "does not resonate with my spirit…. God might have said this. But it doesn't smell authentic to me."3 Somehow, I am not reassured.
The case for the cessationism of revelatory gifts has been, I believe, objectively convincing for years. Unfortunately, not all arguments that are objectively convincing prove subjectively persuasive, particularly when the only ground of persuasion acceptable to some subjects is experiental in nature. This is a problem that by its very nature no journal article can overcome. Nonetheless, changes within the continuationist community over the past two decades provide an occasion to revisit the issue of cessation, recasting yesterday's defenses with greater care and with different emphases. For instance, while B. B. Warfield effectively answered the crude and overtly unbiblical expression of miraculous gifts prevalent in his day,4 there is a growing notion that Warfield was speaking not to the refined expression of tongues in today's conservative evangelical milieu, but to something else. Even recent works such as John MacArthur's Charismatic Chaos5 speak most clearly to a raw and careless expression of miraculous gifts that differs considerably from the more biblically sensitive continuationism that is finding increasing approval in conservative evangelicalism today.6
A second reason to revisit this topic is the fact that this new breed of tongues-speaking and prophecy comes today from sources more theologically conservative and more academically credible than ever before. Dispensationalism, historically a stronghold of cessationism,7 has seen a spike in sympathy for tongues, especially in progressive dispensational quarters.8 This surge of sympathy for tongues is also seen in Reformed circles, likewise traditionally cessationist,9 both in the academy (e.g., Wayne Grudem and D. A. Carson) and in the pulpit (e.g., John Piper and C. J. Mahaney). This encroachment of continuationism, coupled with an increasing suppression of differences on "non-essential" doctrines in the interest of standing "together for the gospel," has created a milieu ripe for the allowance, accommodation, and even embrace of tongues in conservative evangelicalism and even fundamentalism today.
Works defending cessationism continue to emerge, but even these seem to feel pressure not only to affirm the evangelical credentials of continuationists, but also to recognize the contribution of continuationism to evangelicalism and even to concede certain aspects of continuationism. Dan Wallace, for instance, introduces the book [amazon 0737500689] with the forthright assertion, "I am a cessationist," even a "hard-line" cessationist.10 But he admits that in the crucible of personal trial, he was forced to "come to grips with the inadequacy of the Bible alone to handle life's crises. I needed an existential relationship with God."11 He adds,
Through this experience I found that the Bible was not adequate. I needed God in a personal way—not as an object of my study, but as friend, guide, comforter. I needed an existential experience of the Holy One. Quite frankly, I found that the Bible was not the answer. I found the Scriptures to be helpful—even authoritatively helpful—as a guide. But without my feeling God, the Bible gave me little solace. In the midst of this "summer from hell," I began to examine what had become of my faith. I found a longing to get closer to God, but found myself unable to do so through my normal means: exegesis, scripture reading, more exegesis. I believe that I had depersonalized God so much that when I really needed him I didn't know how to relate. I looked for God, but found many community-wide restrictions in my cessationist environment.12
Wallace concludes, "I am increasingly convinced that although God does not communicate in a way that opposes the scriptures, he often communicates in a non-verbal manner to his children…. To deny that God speaks verbally to us today apart from the scriptures is not to deny that he communicates to us apart from the scriptures."13
In these words lies a third and final reason for pressing a defense of cessationism today, one that penetrates to the heart of my concern, namely, that the practice of tongues (and all revelatory gifts) is not so innocuous and peripheral to the Kerygma as is often portrayed. Allowance for tongues and continuing revelations from God (whether verbal or non-verbal) betrays a dim view of the sufficiency of Scripture alone to speak in all its grammatical/historical/theological simplicity to all of life.14 Once we concede that Scripture may or even must be supplemented by revelatory "communication," we have in principle surrendered one of the most vital doctrines of evangelical Protestantism: sola scriptura. And this doctrine is one that we dare not abandon.
The following, then, is a brief case for cessationism. More narrowly, it is a brief case for the cessationism of tongues (though the basic principles in this article extend to other miraculous gifts). It begins by defining several key terms and establishing a historical setting, and then offers some objective, exegetical/theological reasons why the doctrine of cessationism should be maintained.
Important definitions
The term cessationism in this article refers to the idea that all the miraculous gifts practiced by the early church have been suspended for the duration of the present age. This is not to say that God is prohibited from intervening in his universe in a miraculous manner today (though some cessationists argue such), but that the miraculous gifts, including tongues, have ceased in this age. Nor is it to say that God will never again bestow miraculous powers to his people—allowance is generally made here for their resumption at some point in the age to come.
The term continuationism in this article refers to any noncessationist position—the view that at least some of the early gifts practiced in the early church are still to be practiced today. This is not to say that all the gifts necessarily continue today, that all believers must exhibit miraculous gifts, or that these gifts are always at the disposal of believers (though some continuationists will argue any or all of these three points).15 At the risk of over-simplification, the cessationist and continuationist positions are to be regarded, for the purposes of this presentation, as mutually exclusive and comprehensive categories.
The term glossolalia, it shall be further argued below, refers specifically to the supernatural practice of speaking in a genuine language that one has not acquired by natural means. Since some have expanded the definition of this term to include a variety of coded speech patterns and even incoherent gibberish devoid of any inherent linguistic meaning,16 a few have opted for the more precise term xenoglossia. I understand these terms to be synonymous.
A brief history of views
One of the lesser arguments for cessationism is the virtual absence of tongues-speaking from the apostolic period until the middle of the nineteenth century.17 While this absence is not absolute, most of the examples of glossolalia from this period are isolated, sectarian, generally quite mystical, and frequently heretical18—and modern-day continuationists themselves often hesitate to appeal to these as determinative.
The modern-day phenomenon of tongues-speaking has come in a series of three "waves." The first, Pentecostalism, is the most theologically driven of the three. Sparked by two concurrent, late nineteenth-century surges of interest, viz., eschatology (a time when, biblically, tongues will reemerge) and a less-than-completely-defined dispensational emphasis on the Spirit's new work of Spirit baptism in the present era (which was often accompanied in the NT book of Acts by tongues-speaking), Pentecostalism broke free from the Dispensational-Keswick alliance near the turn of the last century and matured into full independence in the ensuing decades.19 Emphasis on tongues-speaking in this first wave was on its role as a confirmation of Spirit baptism either (1) at salvation or, more often, (2) at a crisis event subsequent to salvation that launched the believer's second "stage" of Christian commitment.
The second "wave" of tongues-speaking, Charismatism, is the least theologically driven of the three waves. Not properly an expression of any one theological system, Charismatism is more a spontaneous and spectacular way of doing worship. As such, Charismatism spread across both Protestant and Roman Catholic denominational lines. Charismatism began roughly around 1960 and has continued ever since.
The "third wave," a term coined in 1980 by Peter Wagner, represents something of a reining in of Charismatism, but should not be regarded as a return to Pentecostalism. While the third wave is far from monolithic, it is generally marked by (1) an abandonment of the baptism of the Spirit as a crisis event subsequent to conversion and (2) moderation with respect to the necessity and importance of glossolalia—like the rest of the gifts, the gift of tongues is selectively given and, in keeping with 1 Corinthians 14, is not even among the "greatest" of the gifts. The spectrum of theological commitment among third wave advocates is broad, but a significant percentage of these are deeply concerned that the practice of tongues be biblically governed.
Editor's note: Parts 2, 3 and 4 will present a case for cessationism.
Notes
Mark Snoeberger has served as Director of Library Services at Detroit Baptist Theological Seminary since 1997, and as a part-time instructor here since 1999. Prior to coming on staff at DBTS, he served for three years as an assistant pastor. He received his M.Div. and Th.M. degrees from DBTS in 1999 and 2001, respectively. Dr. Snoeberger earned the Ph.D. in systematic theology in 2008 from Baptist Bible Seminary in Clarks Summit, PA. He provides pulpit supply for area churches on an active basis and teaches in the Inter-City Bible Institute. He and his wife, Heather, have two sons, Jonathan and David.
13282 reads