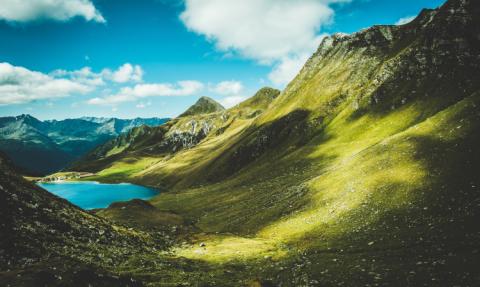 Originally published in Detroit Baptist Seminary Journal (DBSJ) 2013. Used by permission. Read Part 1 and Part 2.
The 6,000-year-earth position may be questioned on the grounds of logical, hermeneutical, text-critical, and intertextual tensions. Anomalies in the biblical story line and extrabiblical historical records provide additional evidence.
Anomalies in the Biblical Story Line
The life story of Noah seems oddly truncated and his death out of place if there are no gaps in Genesis 11. When we come to the end of the ninth chapter of Genesis, we find the standard epitaph, "then Noah died." But if the chronogenealogist is correct, Noah did not die until Abraham was 58 years old.1 Of course, it is possible to suggest that Noah had moved away and was quite forgotten by the time Abraham was on the scene, but the finality of Genesis 9:29 seems quite out of sequence if Noah didn't die until the end of chapter 11. A natural reading of the early chapters of Genesis strongly suggests that the Noah story ended a long time before the Abraham story began.
Similarly, when Abraham entered into the land of promise, he entered into a land of well-established cities and local governments (Gen 15:19–21),2 not a land of fellow-pioneers migrating in the aftermath of the recent Babel incident (which by the chronogenealogist's reckoning might have taken place as recently as 27 years earlier).3 One cannot escape the hermeneutical "feel" that the story speaks of greater antiquity than this.
Extrabiblical Historical Records
Up until this point I have appealed strictly to biblical evidence for modest gaps in Genesis 5 and 11. This has been deliberate, responding to the charges leveled above that such arguments flow uniformly from extrabiblical arguments fraught with the uniformitarian presuppositions of Lyellian geology and Darwinian biology. I would like to add now an undisguised extrabiblical argument—secular historical records—conceding readily the diminished warrant of such an appeal, but stressing also that is unfair to identify this appeal as flowing from uniformitarian principles. Instead, it represents a class of much "harder" evidence.4
The specific "hard" evidence to which I appeal is a well-established Egyptian chronology that extends back many centuries before the flood date demanded by the chronogenealogist. Of course, what must be proven here is that the Egyptian chronology is indeed "well-established," a premise sharply disputed by strict 6,000-year YECs. One reads regularly in the writings of this group that the dates alleged by ancient record-keepers are uniformly skewed by (1) flawed readings of the Egyptian historian Manetho, whose 3rd-century B.C. Ἀιγυπτιακά identified a series of thirty pre-Ptolmeic Egyptian dynasties extending back to c. 3400 B.C. and (2) too heavy a reliance on Sothic cycles in establishing the beginning of the Egyptian calendar in the fifth millennium B.C. Instead, strict 6,000-year YECs propose that we should follow a lesser-known, compressed Egyptian chronology that is held by a minority of historians.5 The issues are far too complex to address fully in a presentation of this scope, but the following summary points prove most salient:
CONCLUSION
In preparing this article I wrestle with the tension of a great many friends who hold to a 6,000-year earth. Indeed, I can honestly say that I have come to understand and respect more fully that position after reading several of its more credible defenses. And while I obviously disagree with them, I have no desire to cut off such friends, ridicule their studied conclusions, or force them out of the young-earth community on account of our disagreement. I would like to appeal for such a stance to be reciprocal within the young-earth creationist movement.
If I can close with a provocative analogy, I would like to make this suggestion: 6,000-year onlyism has become for the YEC movement today what the textual debate was to the fundamentalist movement of the 1990s—an unsustainably exclusive and sometimes shrill stance that threatens the already-fragile credibility of its movement. If anyone wishes to defend a 6,000-year-old earth, I will respectfully demur, all the while regarding him as a brother-in-arms. If, however, the YEC "guild" tells me that I must believe in a 6,000-year-old earth under threat of exclusion as a modernist, a uniformitarianist, or a Bible denier, then I will be obliged to advocate for a young earth quite apart from that guild.
Notes
---
Mark Snoeberger is Associate Professor of Systematic Theology at Detroit Baptist Theological Seminary and has served as Director of Library Services since 1997. He received his M.Div. and Th.M. from DBTS and earned a Ph.D. in systematic theology from Baptist Bible Seminary in Clarks Summit, PA. Prior to joining the DBTS staff, he served for three years as an assistant pastor.
1628 reads
4656 reads