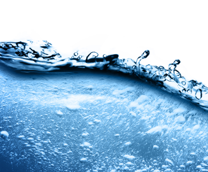 What does baptism signify? In this excerpt,1 Alvah Hovey, former President of Newton Theological Institute (1868 – 1898), explains. Some Baptists may be intrigued by Hovey's assertion that (among other things) baptism symbolizes purification and washing from sin.
In determining the significance of baptism, our appeal must be to the language of the New Testament on this point, and to the natural import of the rite itself; for ritual acts are, to a certain extent, self-interpreting, and there can be no reasonable doubt that, in most instances, their true meaning lies on the face of them, — that they were chosen as being a sort of universal language, readily understood by men of every age and nation.
Hence, where the natural language of the ritual act accords with the explanation of it by the sacred writers, there remains no ground for doubt; assurance becomes doubly sure. And this is true in the present case.
For, looking at the ritual act, and at the language of Scripture, we remark:
1. That it symbolizes the regeneration of the subject, as being, on the one hand, a dying to sin, and, on the other, a rising to holiness,— (See Rom. vi. 4; Col. ii. 12; together with the passages cited under " Penalty of Sin," (I.) (1) 2 (4), and under "Nature of Regeneration") …
2408 reads