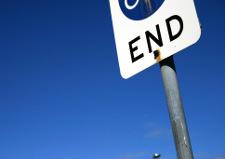 From Maranatha Baptist Theological Journal, Vol 3, No. 2, Fall 2013. Reproduced with permission. Read the series so far.
Approaching the Issue
The issue whether the sign gifts continue or have ceased is closely tied to the question of continuing revelation. Is God giving us Scripture today? Are the sign gifts of the New Testament still in operation today? And is the prophetic gift of the Old Testament identical with the prophetic gift in the New Testament? These issues are connected because the New Testament seems to indicate that the sign gifts were apostolic and that they were specifically given to accredit the apostles as the channels through whom God gave the New Testament revelation.
Our position is that the sign gifts of the Spirit were temporary and are not operative today. Maranatha has held this position since its founding. The Fundamental Baptist Fellowship International states this belief:
1516 reads