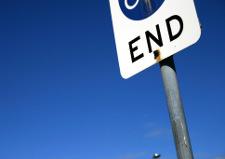 From Maranatha Baptist Theological Journal, Vol 3, No. 2, Fall 2013. Reproduced with permission. Read the series so far.
The Charismatics draw the faulty conclusion that the present-day Charismatic manifestations are fulfillment of the prophecy in Joel 2:28-32.
The Biblical Evidence
The evidence is to the contrary. Joel prophesied that the supernatural gifts of the Spirit (prophecy, dreams, and visions, v. 28) would be accompanied by divine supernatural manifestations in the physical world (blood, fire, smoke, the sun darkened, the moon turned to blood, vv. 30, 32). In other words, God's supernatural work in the earth will accompany and vindicate the supernatural manifestation of the Spirit in God's people. This pattern was fulfilled at Pentecost. The wind and fire accompanied the gift of tongues (Acts 2:1–4). These divine manifestations in nature will also mark the prophetic occurrences of which Christ spoke and John prophesied. See Matthew 24:29, 30; Mark 13:24, 25; Luke 21:11, 25; and Revelation 6:12.
We conclude that if there is to be a valid fulfillment of Joel 2:28–32 today, it must combine the element of supernatural phenomena in the physical realm with the supernatural manifestation of the gifts of the Spirit. Whether the Acts passage is a dual fulfillment of Joel, or whether it is an illustration of Joel's prophecy as Feinberg argues, the Charismatics cannot demonstrate both these elements.
418 reads