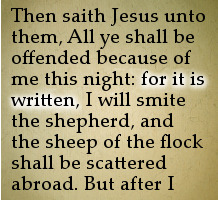 I am often asked by students why the NT quotations of the OT do not match up with what we have in our English OT. There are a number of reasons why this is so. The following are some suggestions about this problem (with a little help from my OT mentor, Walt Kaiser).
First, our OTs are generally translated from the Masoretic text, the traditional Jewish text, the earliest manuscripts of which are from around A.D. 900. Naturally, none of the NT writers had this text. If they knew Hebrew (as Paul did), they cited an earlier version of the Hebrew text, translating it into Greek themselves. This text was not necessarily identical with the text that we have.
Second, we have tried to get our printed Hebrew Bibles as close to the original as possible by comparing the Masoretic Text with manuscripts found among the Dead Sea Scrolls and the early translations of the Hebrew text into Aramaic and Greek. None of the NT writers had this luxury. They simply accepted whatever Hebrew text they had. It is unlikely that many of them owned any parts of the Scripture personally, so they were happy whenever they managed to get their hands on a copy of some part of the Scriptures.
Third, even when a NT writer knew Hebrew, he did not necessarily use that text. He often used the text that his readers would be familiar with. Paul sometimes quotes the Greek version of the OT, the Septuagint (LXX), even though he knew Hebrew and had probably memorized the OT in that language.
1914 reads