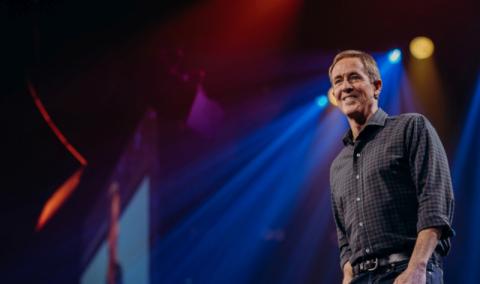 Republished with permission from Baptist Bulletin © Regular Baptist Press. All rights reserved.
Andy Stanley is a master communicator, popular author, and prominent pastor. In his book Irresistible: Reclaiming the New that Jesus Unleashed from the World, Stanley argues that the church with its modern version of faith is ineffective and too easily resisted. He conjectures that people resist the modern church and Christianity because the Old Testament is mixed into it. Consequently, when believers defend the Old Testament's historicity and accuracy, they alienate what he refers to as "post-Christians."
Irresistible is filled with clever phrases, including chapter titles such as "Temple Tantrum," "Splittin' Up," "Homebodies," "The Apoplectic Apostle," "Trending Horizontal," "Obsolet-r Than Ever." Using wit, humor, satire, anecdotal comments, wordplay, and wordsmithing, Stanley presents his belief that the church must become "unhitched" and "unmixed" from the Old Testament. He uses his rhetorical skills to urge believers against integrating Old Testament truth into Christianity, thus dissuading believers from defending the historical reliability and believability of the Old Testament. His arguments, however, exemplify logical errors, simplistic exegesis (which is often eisegesis), errant theology, reductionism, and very serious hermeneutical errors. Consider these eight reasons to reject his thesis.
2368 reads