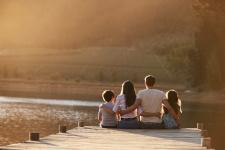 Read the series.
Moral Prohibitive View (Legality Theology)
For the Roman Catholic thinker, the Moral Prohibitive View is a good fit. Historical tradition is clear about the moral illegality of homosexual activity:
Basing itself on Sacred Scripture, which presents acts of homosexuality as acts of grave depravity, tradition has always declared that 'homosexual acts are intrinsically disordered.' They are contrary to the natural law…19
Commendably, the Catechism calls those who might consider themselves homosexuals to chastity.20 As the appeal to historical theology implies, there is a longstanding prohibition, about which, there has been little debate until more recently, as the RCC seeks to maintain cultural relevance. For the Reformed/Covenant thinker, the Moral Prohibitive View is the most natural fit, consistent with the theological hermeneutic that governs Reformed/Covenant understanding of the applicability of the Mosaic Law for the church today. In this view, because God legislates from His character, His legislation cannot change (as His character is immutable). Consequently, the Law must remain in effect.
1053 reads