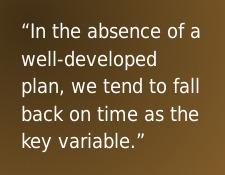 This post is a supplement to the "church discipline process" document/training posted earlier. The goal of this series is to equip churches to conduct church discipline with restorative excellence.
In this article we examine the conclusion of a church discipline case. Preferably, church discipline ends in restoration; sometimes, however, it concludes with removing a friend from church membership.
After discussing the two possible outcomes for church discipline, this post provides guidance on how to discern if "adequate opportunity" has been given to change.
Two Possible Outcomes
There are two possible outcomes for church discipline. The first, and most desirable, outcome is restoration. Restoration happens when the members agree with God about the nature of their sin, turn from their sin emotionally (remorse) and volitionally (choices), embrace the support of fellow believers offering accountability and encouragement, and are grateful for the way their church family pursued them during a season of waywardness.
967 reads