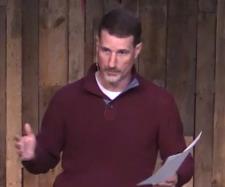 Editor's note: This video introduces a series on the topic of local church discipline. Subsequent installments in the series will be in article form. Reposted, with permission, from bradhambrick.com.
The goal of church discipline is restoration. The process of church discipline should be clear, so that confusion does not create temptation towards mistrust. The role of each person involved should be clear so that differing ideas about what should be happening do not distract from restorative efforts.
This post provides the training and documentation guide for the Summit's church discipline process. It is the first post in a series designed to equip pastors/elders/churches to conduct church discipline with restorative excellence.
The following steps are recommended for a church considering adopting this document as their church discipline guide.
Read the document above in its entireaty to familiarize yourself with it.
Watch the video or listen to the podcast to better understand how it is designed and intended to be used.
Revise the document to fit your church by-laws, polity, theology, and culture.
Ask all church elders (lay and staff) who may oversee church discipline to read your revised edition of the process document and go through the training above.
In order to better facilitate and equip pastors/elders/churches to conduct restorative church discipline with excellence, a series of resources are being developed to supplement this process document. Each of those supplements are linked below.
The "pre" and "post" designation is in reference to the formal conversations and structured process defined in the document above.
Pre-Discipline Supplemental Resources
Post-Discipline Supplemental Resources
---
Brad serves as the Pastor of Counseling at The Summit Church in Durham, NC. He also serves as Instructor of Biblical Counseling at Southeastern Baptist Theological Seminary, a council member of the Biblical Counseling Coalition, and has authored several books including Do Ask, Do Tell, Let's Talk: Why and How Christians Should Have Gay Friends and God's Attributes: Rest for Life's Struggles.
701 reads
3543 reads