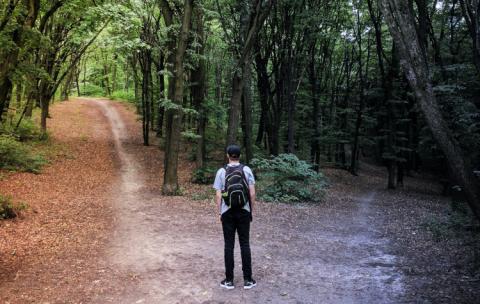 It's often said that "fear not" is the most repeated command in the Bible. The claim is also made that there are 360 instances of the command, nearly one for each day of the year.
I don't know how they arrived at that number. KJV has the phrase "fear not" more than any other English translation, and Logos finds it only 63 times. Expanding the search string to "fear not" OR "do not fear," ESV has the largest count at only 70 occurrences.
Still, there's a kernel of truth here. The Bible has a lot to say about fear, and we need to handle our fears obediently. To do that, we must first recognize our fears—and they often wear disguises.
Adam and Eve
But the Lord God called to the man and said to him, "Where are you?" And he said, "I heard the sound of you in the garden, and I was afraid, because I was naked, and I hid myself." (Gen 3:9–10, ESV)
Adam claimed he was afraid because he was naked, but we know that wasn't really why he was afraid. He'd lived naked every day of his life! (Gen 2:25). He was afraid because everything had changed, and not for the better.
When sin broke the world, one of the first things that happened was fear. Adam and Eve had a whole lot to be afraid of, and so do we.
Our lives are filled with fear. To rattle off just a few examples, we're afraid of …
1170 reads