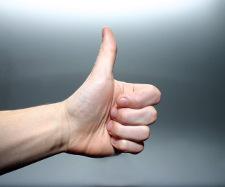 By Jordan Standridge. Reposted from The Cripplegate.
The Christian life is hard.
I know I'm not shocking you right now, but it isn't easy to be a Christian. We are constantly at war. Mainly against our own flesh (1 Peter 2:11), but the enemy is constantly prowling around like a roaring lion seeking who he might devour as well (1 Peter 5:8).
On top of that, we live in a world filled with other selfish people. Most people around us are ensnared by the devil, captured by him to do his will (2 Tim. 2:26). They are viciously pursuing self-fulfillment, and most hate it when Christians speak up against sin.
Most Christians are experiencing trials left and right. When we are not in a trial, we are either recently coming out of one or soon going to be experiencing one. Most young parents are overwhelmed with the responsibility of parenthood, some young people are struggling to find contentment in their current job or relationship status, some older parents are discouraged over their children or may be struggling in their marriage relationship and some seniors are struggling through coping with their failing bodies and so many other things. In other words, life is just plain hard.
Sure, there are lots of joys, and complaining is silly considering that we deserve hell, but because we live in the flesh and because Heaven sometimes feels so far away, it isn't easy to cope with our lives.
So what do we do? How do we thrive throughout these difficulties?
811 reads