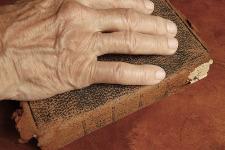 From Faith Pulpit, used with permission.
If you have ever heard someone say, "You just had to have been there," or, "Hindsight is so much better than foresight," then you are also hearing what senior saints often think in the church. No one knows how seniors think or feel until they've become one, and no one sees from their perspective until they've been a senior themselves. I turned 67 this year and only feel that I'm beginning to understand what many of these great saints are saying.
The seniors in our churches were the baby boomers of the post-war years. The Pew Research group says that they are now 28% of evangelical church attendance and make up about one-third of the total population. They also find that boomers don't consider themselves "old" until at least age 72. On June 1, 2011, it is estimated that 10,000 boomers turned 65, and the trends show they are returning to church faster than other demographic groups. I would say that the percentage of seniors in our fundamental Baptist churches is higher than the national average.
2225 reads