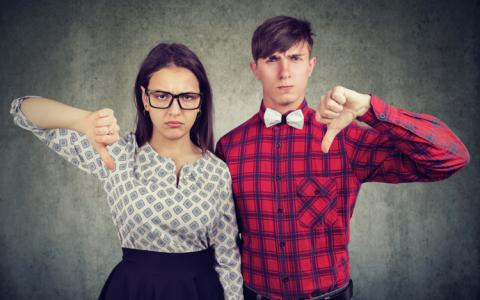 Good judgment is a function of wisdom, and exercising it—in the form of discernment—is a Christian duty. The Psalmist prays for discernment (Psalm 19:12), Proverbs exalts it (Prov. 14:8), and Paul prays that believers will abound in it (Phil. 1:9).
Tim Challies' definition of discernment is as good as any I've seen (I have not yet read the book):
Discernment is the skill of understanding and applying God's Word with the purpose of separating truth from error and right from wrong.
But sometimes when we think we're exercising discernment, we're really just being judgmental. We've taken a noble and nurturing love for truth and turned it into something ugly, harmful, and infectious. Those who are most zealous for truth and discernment may well be the quickest to stumble into judgmentalism.
So how do we tell the difference? How do we actively practice discernment (Heb. 5:14) without becoming one of those frowning, finger-pointing, spirit-crushing, accusers of the brethren?
Five Features of Judgmentalism
I believe five distinguishing features of judgmentalism can help us identify and avoid it.
1487 reads