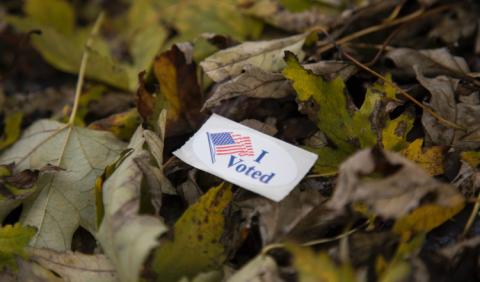 My absentee ballot went into the mail last week. It looked a lot like 2016's ballot: conservative selections for various state and local positions, write-ins for President and Vice President of the United States.
I didn't vote for Biden and Harris, because I believe they would be bad for the country. I didn't vote for Trump and Pence, because I believe they're also bad for the country. It's not clear to me which would be worse, all things considered, but it doesn't matter. Both major party tickets add up to "Absolutely no way do you get my vote"—not "maybe," not "it's a close call," not "this is a tough decision"—just no. Emphatically, no.
I wrote in a couple of individuals who have demonstrated leadership ability, above-average wisdom, key conservative principles, and a sense of responsibility for their public discourse. They've also given me reason to believe that—if they were President and Vice President—they would see themselves as the leaders of the entire nation, not just those who already adore them.
They would attempt to persuade detractors rather than merely rouse their faithful and try to compel everyone else through policy.
So why didn't I back one of the "electable" candidates? Several reasons.
1. I didn't have to.
Much of the rhetoric on voting ethics assumes that no alternative exists to backing Trump-Pence or backing Biden-Harris. Actual ink on actual paper on the ballot I submitted proves that assumption is false.
7754 reads