Mistakes Bible Teachers Make: Application Problems (Part 1)
Image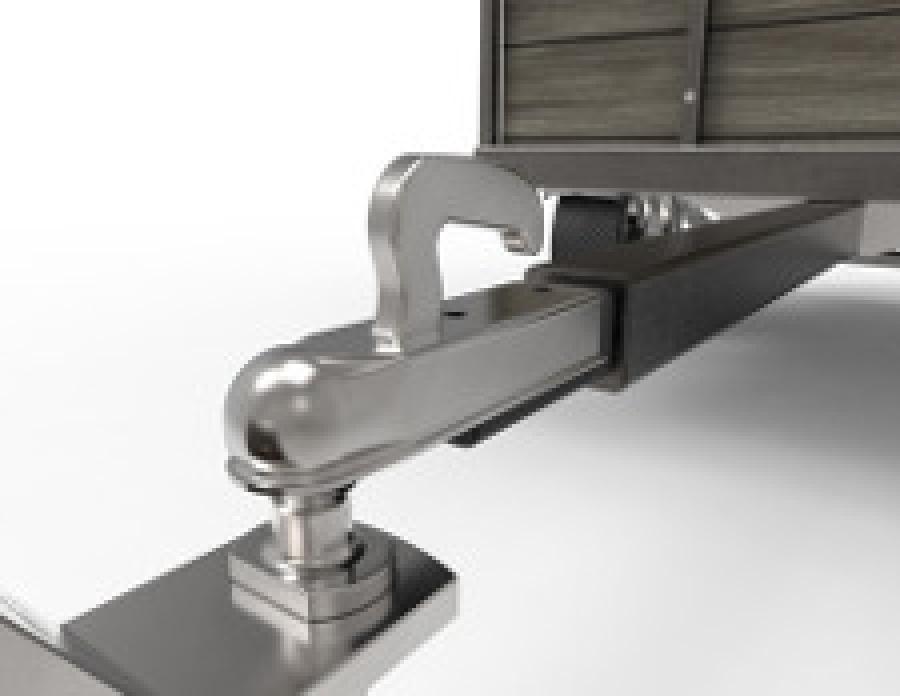 No teacher of the Bible wants to be ineffective. The vast majority do teaching work because they love the Scriptures, care about people, and want to be part of God's work of growing fellow believers into "the measure of the stature of the fullness of Christ" (ESV, Eph. 4:13). They love to see people discover, learn, and improve.
Still, though their hearts are in the right place, many teachers rightly sense that their teaching isn't as good as it could be. Application problems are a likely cause, for two reasons: First, students who have truly experienced a new birth (1 Pet. 1:3, 23) value good application more than anything else. Second, teachers are commonly not trained to understand and develop sound and effective applications.
The result is that several application problems are easy to find in churches of fundamentalist heritage.
1. The just plain wrong application
If we engage in application at all, there's no avoiding this error from time to time. The key is to regularly remind audiences that applications are human things. They are ways we hitch the infallible truth of Scripture to the trailer of "life as we know it." To extend the analogy a bit further, Scripture is like a fleet of infallible trucks, and biblical principles (some factory-installed and some built on by us later) are like the hitches on the trucks. To get application right, we have to recognize which trailers should be hitched to which trucks. Then we have to make sure the trailers have the right sort of hitch on them and actually execute the hitching process.
Much can go wrong! Still, we have to try—and try hard.
That effort requires a clear understanding of what application is and how to properly derive it. In Living by the Book, Hendricks and Hendricks describe application as answering the question, "How does it work?" ("it" being the passage being studied and taught). I personally prefer a slight variation: "How do I use it?" Others like the skinny version: "So what?"
Getting down to some good applications requires that we first interpret the passage correctly—a topic too huge to address here. But having arrived at a likely sound interpretation, we find applications by asking questions similar to these:
How should this passage change what I believe or how I think? (better faith)
How should this passage change what I do? (better conduct)
How should this passage change what I desire? (better affections/values)
With these general goals in mind, we're ready for some connecting questions that help us move from what a passage means (interpretation) to how we use it (application):
How is the life-situation/setting in this passage similar to our situation as believers today?
How is it different?
How are the individuals or groups described in the passage (or those addressed by the passage—the original audience) like us today?
How are they unlike us today?
Hendricks and Hendricks list nine questions for deriving good applications—all of which depend on two prerequisites:
An accurate understanding of the passage: what we're applying
An accurate understanding of ourselves and our situation: what we're applying it to (human nature, culture, etc.)
2. The hobby horse application
It's a bit hard to understand why hobby-horse application happens at all. With so much rich and fascinating Scripture to draw from, why would anyone continually emphasize the same very short list of themes? Don't they get tired of hearing themselves expound (or sometimes, rant) on the same topic over and over?
Admittedly, many passages legitimately support the same applications. We could use quite a few passages to caution God's people against common expressions of pride, for example. But there's so much variety in the Book—and it's all there because we need it.
Three observations for teachers who feel that there is a single topic that is all-important and in need of constant emphasis:
Often the best way to teach B is to teach A and C—that is, teach truths A and C that reinforce and strengthen B. (If pride seems to be an area of special local need, teaching about humility, weakness, sin, and God's perfections is a far more powerful way to attack pride than constantly talking about "pride.")
Often the same truth can be expressed in completely different language. If the topic needs repeated attention, it's worth the effort to identify what buzzwords we've been using then plan a lesson that doesn't use any of them.
When we emphasize the same truths using the same language over an over, people stop hearing us anymore. The human brain starts to replace "we need to rely on God" with "blah blah blah blah blah." We're effectively not saying anything anymore.
3. The "spiritualized" application
A teacher goes to the account of David's defeat of Goliath, then talks about overcoming the giants in our lives. Is he spiritualizing? Maybe. But he might be applying.
What seems like "spiritualizing," happens in two ways:
Allegorizing: This is genuine spiritualizing—turning a bit of biblical history into symbols of something spiritual, as though the story is not a record of actual events and people and God's dealings with them.
Failing to show our work: Algebra teachers know that getting the right answer isn't enough; you have to get the right answer the right way. This is also the case with application, especially of narrative passages. If we fail to communicate how our situation is similar to that of the characters, we give the impression that we're randomly turning people and events into symbols, even though we may have properly thought through how the passage relates to us today.
A good habit is to avoid the language of metaphor and employ instead the language of similarity.
Bad (the language of metaphor): "David overcame Goliath. What giants do you need to overcome?"
Better (the language of similarity): "God led David to a seemingly impossible responsibility and expected him to trust. Are you facing a responsibility that seems impossible? How can you trust God with that?"
The application should be clearly derived from what real people experienced in a real time and place, not from a prominent story feature we're turning into a mere symbol.
Aaron Blumer is a Michigan native and graduate of Bob Jones University and Central Baptist Theological Seminary (Plymouth, MN). He and his family live in small-town western Wisconsin, not far from where he pastored Grace Baptist Church for thirteen years. In his full time job, he is content manager for a law-enforcement digital library service.