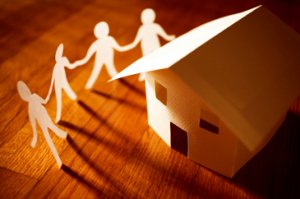 The following is reprinted with permission from Paraklesis, a publication of Baptist Bible Seminary. The article first appeared in the Summer '08 issue.
The move from conventional congregations to house churches has been termed a revolution. Researcher George Barna estimates at least 1 million Americans have shifted to small-groups worshiping primarily in homes or businesses.
But the revolution comes in this statistic: by 2025, Barna predicts 70 percent of Christians will be worshiping in such "alternative faith communities."1
While the trend is clear, the benefits and biblical focus of such gatherings is more muddled. The early church detailed in the New Testament indeed met "house to house," and the Apostle Paul regularly gathered new believers in homes. But this is not an exclusive or biblically prescribed model for worshiping.
The home church model can work today, and in circumstances where proper ty is scarce or expensive it can be a practical approach. Pastors and church leaders, though, need to think clearly before moving to a house church model. They must keep a biblical focus paramount and not let relational benefits overrun sound doctrine and New Testament church polity.
Inside house churches
House churches are small bodies of believers that meet primarily in homes, have generally fewer than 30 members, and normally have unpaid lay leaders. These back-to-basics congregations do not start in a home with the goal of moving later to a permanent facility. They are designed to stay in a private residence or similar surroundings.
Because some meet in coffee shops, restaurants, or on university campuses, practitioners prefer to use other terms to describe this kind of church: simple church, organic church, koinos church, relational church, participatory church, etc.
What defines these churches is not location but emphasis. Decentralized in structure, they are committed to forming in-depth relationships. Most are very participatory, with prayer, Bible study, discussion, mentoring, and outreach, as well as food and fun. Many are nondenominational and independent.
The trend is not just a reaction to the megachurch. The next generation cares more about authenticity and community than institutions. Many are looking for a safe place to connect with God and friends. Smaller relational churches meet this need.
A growing number of North Americans identify themselves as "spiritual but not religious." These people rarely attend a conventional church but will often seek alternatives. Face-to-face churches have great appeal in a culture that values intimate relationships, shared leadership, transparency, and teamwork.
Meeting Biblical Basics
There are three main uses of "church" (ekklesia) in the New Testament: believers gathering in someone's home, the citywide or regional church, and the universal church. The Scriptures indicate common ordinary dwellings were used for spreading the Gospel and for discipling new converts during Jesus' lifetime and later.
The Jerusalem church met daily from house to house to pray, study, break bread, and share (Acts 2:42-46; 5:42; 12:12), and Paul regularly gathered new converts into private homes. Lydia's house in Philippi may have been Europe's first church (Acts 16:14-15, 40). In Corinth, believers evidently met in the homes of Gaius (Rom. 16:23), Stephanus (I Cor. 16: 5, 15), and Chloe (I Cor. 1:11). Paul tells us his habit was to teach "publicly and from house to house" (Acts 20:20).
But the New Testament indicates the first believers also met in public places such as the temple courts and in synagogues—sometimes in large groups. Believers used rented facilities (Acts 19:9; 28:30-31) and public forums (Acts 16:13).
While the early church met in homes both for believers' meetings and even some evangelistic efforts, it is not an apostolic blueprint for all congregations in future generations. No New Testament sermon or epistle gives direct commands to follow the house church as the prescribed form.
Because biblical truth can be less pronounced in home churches, leaders need to be discerning to what the Lord of the Harvest may be doing in our day. The return to simpler forms of church holds both great promise and grave dangers for the future growth of the North American church.
Starting a church in New York City, for example, may require non-traditional thinking. And this model is an option to explore.
Indeed, if He is raising up dynamic new forms of church that are biblical in doctrine and practice while evidencing true community, then we need to welcome and affirm them. But if the "revolution" means people are leaving biblical churches or leaving in a biblically improper manner, then we should not celebrate.
(A research paper featuring a more detailed analysis of the house church phenomenon is also available from Ken. For a copy, contact Ken here or at

)
Notes
1 George Barna, Revolution (Carol Stream, IL: Tyndale House, 2005), 13,49,54,64-66.
---
Ken Davis, M.A., is Director of Church Planting at Baptist Bible Seminary and leads Project Jerusalem. Ken has been involved in church planting for over 25 years. He served as chair of Baptist Mid-Mission's North American Church Planting Ministry Council, and he co-founded the School of Church Planting, which has provided training for over 300 church planters worldwide. Davis came to BBS after serving nineteen years as the missions professor at Crossroads Bible College in Indianapolis, a school specializing in training leaders to reach multiethnic urban America.
10610 reads