SharperIron Has a New Facebook Page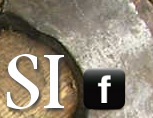 As of today, SharperIron has a new Facebook page. The story of why we need a "new" page is a bit technical, boring, and personally embarrassing. (I broke an important feature of the old one, and it happened to be one of those One-Click Facebook Mistakes You Cannot Reverse… Even in a Hundred Clicks.) So we'll just move on to the fun part.
If you're a fan (or "liker," or whatever they're calling it this week) of the current SI Facebook page, please "like" our new one. If you've not been involved with the SI Facebook presence before—and have a Facebook account—please like the new page.
(Maybe we'll even start posting "let's play celebrity" stuff like "SharperIron is now grocery shopping—Puffs or Kleenex?! Stay tuned to find out!")
The new Facebook page is at http://facebook.com/sharperiron.