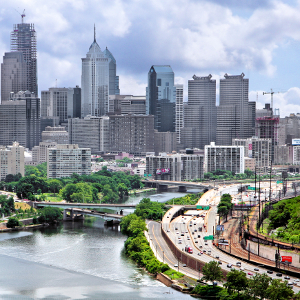 Two Fundamental Questions
Over the last few years I have had the opportunity to meet young men preparing to plant urban churches. Many of their primary supporting and sending churches have great ministries, mostly in suburban or rural areas. Suits and ties are still de rigueur, morning and evening Sunday services with Wednesday night prayer meeting is the established pattern, the doctrinal statements exhibit great precision, and music is traditional. Personal separation issues and traditional taboos often prevent church members from having meaningful relationships with people outside the church. These are observations gathered in discussions and not meant as criticisms. As a matter of fact these churches often have effective ministries with Christians although they see few non-Christians coming to Christ. The churches have been built and have grown primarily by adding Christians who left cities or who moved into the area.
These churches have established niche ministries ministering to Christians. In other words these churches have their place in the world and God uses them, though many are stuck in expressions of cultural Christianity which rarely engage non-Christians.
These young prospective church planters find themselves in a dilemma. The churches they envision planting share the core theological convictions of their mother churches, yet there are traditional practices, more cultural than biblical, which they feel need to be shed in a new church plant. The church planters ask themselves: Do I retain the status quo, model the new church after the mother church, and wait to introduce change in a few years when the ministry is independent and self-sustainable? Or do I transparently express my intentions to the mother church and risk withdrawal of support and burned bridges?
Planting new churches is a daunting task that, like matrimony, must not be entered into lightly. When people ask me how to plant a church, what steps need to be taken, I try to explain that church planting is more of an art than a science. You make lots of plans, but the unfolding of God's purposes is stroke by stroke. There must not only be a personal conviction that God has called you to church planting but also affirmation from others that you are so called.
Church planting involves numerous details such as strategy, demographic studies, fund raising, location, and gathering a leadership and launch team. The reality soon sets in that you are not adequate for the task. It is God's work, and without Him you labor in vain. However before launching into this most noble and challenging of endeavors, there are two questions you need to ask and answer. Who are you trying to please? And whom do you want to reach? How church planters answer these questions will help determine their direction in church planting. Here's how I answer church planters.
Whom are you trying to please?
The answer to the first question should already be evident. Of course you want to please God, not man. However you will be tempted to look over your shoulder to see what others think of what you are doing. You might be surprised at how many people think that new churches should dance to the same tune as churches which have existed for decades with their well-established traditions. The traditions are not necessarily wrong but may be unnecessary barriers in planting an urban church among those unacquainted with those traditions. Doing ministry differently than it's been done by your peers and potential supporting churches often invites intense scrutiny and criticism.
Certainly you should avoid offending Christians by intentionally creating controversy or championing causes that are divisive. You want to say, transparently, that this is who you are, this is how you live, and this is what you understand that God wants you to do. Yet you want to be discreet and not accentuate those areas where you might not be following traditions and opinions held firmly by some. In other words you should not poke your fingers in the eyes of Christians and churches who see and who practice some things differently than you do. You want to be biblical, not edgy—yet still having an edge and always pushing further into your understanding of the outworking of God's purposes in the church and in the world.
Whom do you want to reach?
The second question should also have an obvious answer. Of course, you want to reach people who are without Christ. However you might be tempted to take stock of the kind of Christians who find their way to your door and cater to their preferences and expectations. Please don't misunderstand me. You want to meet Christians where they are, and you would be delighted if God led them to journey with you. In fact, you should ask God to create a launch team of Christians to partner with you in church planting. But you ask them to come with humility and with a teachable spirit. You might need to ask them to be open to different forms of worship, a different leadership style, a different philosophy of ministry, and a different way of living out practical Christianity. You must not be bent on upsetting Christians or seeking to undermine what they believe about the church and the Christian life. You must have complete confidence in the authority of Scripture and the power of the Spirit to transform lives. You want to follow God's Word, not human agendas—not even your own.
New churches are planted to make Christ known to those who do not know Him as He is really is. These people may have heard of Him. They may be acquainted with those who profess to know Him. But they do not yet have a saving and loving relationship with Him and the Father. Therefore, as much as lies within you as a Christian and as a church, you do not want to erect unbiblical and unnecessary barriers which prevent others from hearing the good news and having a redemptive encounter with Christ. Never be fearful that some may be offended by the truth of the gospel, but be careful that the offense is related to truth and not to how you articulate it or live it out.
In answering these questions church planters should not deliberately irritate supporting churches or needlessly alienate Christians by emphasizing differences in a way that's divisive. Neither should church planters be expected to adhere to extra-biblical, albeit longstanding traditions which would be impositions on a new church and deform its identity. There should be mutual respect and humility between church planters and their sending churches. Church planters should not have any illusions about being able to perfectly balance the response to these two questions. They must simply desire to plant God's church—a grace-filled, gospel-centered church—and journey together with those whom God calls alongside them to accomplish His purposes in urban America.
---
Dr. Stephen M. Davis is associate pastor and director of missions at Calvary Baptist Church (Lansdale, PA). He is also adjunct professor at Calvary Baptist Theological Seminary (Lansdale, PA). He holds a B.A from Bob Jones University, an M.A. in Theological Studies from Reformed Theological Seminary (Orlando, FL), an M.Div. from Calvary Baptist Theological Seminary (Lansdale, PA), and a D.Min. in Missiology from Trinity Evangelical Divinity School (Deerfield, IL). Steve has been a church planter in Philadelphia, France, and Romania. His views do not necessarily represent the position of Calvary Baptist Ministries.
3843 reads