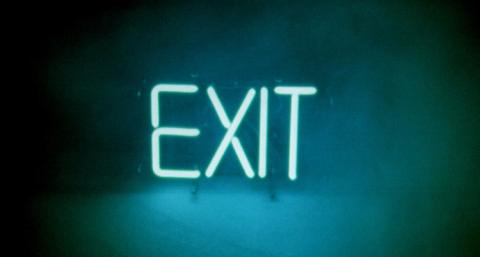 By Jordan Standridge. Reposted from The Cripplegate.
Rhett and Link, former CRU missionaries who have become famous through YouTube, have recently joined the chorus of "former Christians" who feel the need to share their "faith deconstruction" stories for all to hear. They are now agnostic.
As part of their healing process, they are all told to declare to the world their reasons for why being a Christian is wrong. As a result, they are surprised and hurt by Christians who promptly said that they never truly were of us (1 John 2:19).
Their response has been very interesting; they have lamented this by retorting something like "if there ever was a Christian, I was". Some describe the hurt that it has caused them and they then, in Philippians 3:4-6 style, describe, like a pre-converted pharisaical Paul, all the reasons why they were actually Christians. They described their Christian lives like, "I prayed, I shared the Gospel, I went to church, I read my Bible, I believed the Bible, but then as I met LGBT folks and as I studied evolution, I discovered that the Bible could not possibly be true and therefore Christianity is false."
This grieves my heart. And perhaps the main reason for this is the fact that most of these "former Christians" love declaring that they were true Christians. This leads thousands of young people questioning their faith and wondering if their heroes could be right. Can I simply stop being a Christian?
It is important to remember that we are called to be gentle in how we talk to someone who now claims to be an unbeliever (2 Tim. 2:24), at the same time it is imperative that we care about their soul enough to gently walk them through why they were never truly a Christian (probably the best approach is by explaining to them what a Christian is, rather than just yelling at them, "You were never a Christian!") This is not to make ourselves feel better (as they claim) but because we are saddened that they have walked away from Jesus whom they once said that they loved.
As we think through this, I want to offer you a couple of reasons why it is so important for Christians not to grant the fact that our friends who walked away were ever true Christians.
The first is that salvation doesn't depend on what you do.
The fact that upon being told that they were never Christians, they respond with things that they did that proved they were Christians shows that they misunderstood what Christians believe about salvation. They were in a works-based relationship with Christ.
God doesn't want us to earn our salvation through our works; instead, the Bible declares that He causes Christians to be born again (1 Peter 1:3) so that He gets all the glory (Eph. 1:12-14). In other words, when you say, "I am a Christian," you are declaring that God reached down into your dead spiritual heart, ripped it out, and gave you a new heart of flesh (Ezekiel 36:26)! You are declaring that you believed that God made you rise from the dead (Rom. 6:5) and made you hate sin and love holiness (1 John3:9
). You are saying that spiritually speaking, Jesus came to your tomb and caused you to be resurrected.
There is nowhere in the Bible that says that God would ever undo this miracle. By declaring that you are no longer a Christian, you are calling God a liar and saying that He then re-damns you after having once saved you. He makes you dead again after having made you alive (Ephesians 2:4! The whole point of Christianity, the thing that separates it from every other religion, is that it is not based on what you do, it's based on what God does to you! So, when you hear someone say, "I used to be a Christian," he is saying that God undid a miracle.
The second is that you can't undo anything that God does!
The second reality about salvation is that God promises that no one will ever be able to snatch someone out of His hand (John 10:28).
The Bible describes our relationship with God as children where He adopts us into His family (Eph. 1:5). That means that no one is born a child of God (John 1:12), but rather we are born haters of God (Rom. 1:30), dead in trespasses (Eph. 2:1-3), and at some point, God reaches down into our deadness and makes us alive (Eph. 2:4-5)
No Christian would ever ask God to be unadopted. On the other hand, He causes us to love Him and want to persevere in following Him. If someone doesn't want to, it's not a sign of God not keeping His promise, but rather of people never being adopted in the first place.
No one is trying to hurt the feelings of those who walked away. It is out of love for those who walk away on one end, but, more importantly, it is out of love for God that we say so. God would be a liar if anyone could cease being a Christian.
It is also important to note, as Sye Ten Bruggencate always says that God is not Someone you can reason to, He is the one you can't reason without. He is the one who causes you to believe. Our belief in Him is not based on reason since, in our sinfulness, we would never trust Him without a miracle occurring (Rom. 3:10-11).
I hope you see that the whole concept of faith deconstruction is an impossibility. In Ephesians 2:8-9, God is the One who grants faith as a gift. You don't need to work for it, it is given to you, you were dead and were made alive and given faith. It's not something you can deconstruct, it is something that you keep till you die and then for eternity. Faith deconstruction is the height of pride, you can't deconstruct anything that God creates. By merely saying that, you are proving that you never believed in the God of the Bible.
It is imperative for the sake of the lost, for the sake of our children and church members, and for the glory of God that we understand the fact that faith cannot be deconstructed. Rather, when someone walks away, he is simply saying, whether he likes it or not, that he never truly believed.
Obviously, this post is directed towards Christians and not towards those who've walked away. If I had the chance to speak to Rhett and Link, I think that I would be very gentle with them. In fact, I'd probably have tears in my eyes as I really like them. But I hope this is helpful for you as you think through these issues yourself, or if you help someone else who might be struggling with these thoughts.
---
Jordan is the pastor of evangelism at Immanuel Bible Church in Springfield, VA. He and his wife Jenny have 4 children: Davide, Matteo, Nico, and Gabriella. They're on their way to Italy as missionaries. Check out their website at Standridge.org.
6168 reads