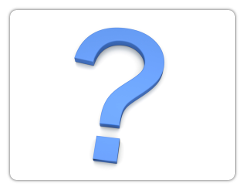 There is no one definitive answer to the question, "What is a Christian"? That's because there are many biblical texts that provide various answers, all of them true. While most believers tend to think in terms of one, simple, standardized definition of a Christian, God evidently wants us to think in a more comprehensive manner. It's good for us to consider the many facets of the beautiful diamond of salvation, and one of the most thought-provoking answers may be found in the High Priestly prayer of Jesus in John chapter seventeen.
Here, Christ prays first for Himself (vs. 1-5), secondly for His Apostles (vs. 6-10), and finally for all Christians to the end of time (vs. 20-26). The prayer of Christ for His Disciples beginning in John 17:6 is the focus of my thoughts. Although these words were spoken specifically in relation to the Apostles, careful reflection reveals that they apply equally to all born-again believers. So, in these words of Christ, what is a Christian?
One Who First Belonged to the Father
"I have manifested Your name to the men whom You have given Me out of the world. They were yours. You gave them to Me."
Jesus describes those who belonged to the Father before they belonged to the Son. There is obviously a sense in which everyone belongs to God by right of creation. Here, however, Jesus is talking about a select group of people, not everyone, and He describes them as first belonging to the Father in a way that others do not. They belonged to the Father in a manner that predates and precedes man's involvement. Jesus is clearly talking about the biblical doctrine of election, that God chose for Himself a people before He created the world (Ephesians 1:4). 
What a comforting reality for the child of God, to realize that God chose me for Himself before I was even born. Although few probably think of the doctrine of election when answering the question, "What is a Christian?," Jesus makes that truth a significant aspect of His description of God's people. A Christian is one who was chosen by the Father and first belonged to Him by virtue of God's electing grace, even before he belonged to the Son.
One Who Was Given to the Son
 "They were Yours. You gave them to Me."
Those who were chosen by the Father were subsequently given to the Son, evidently in a Trinitarian agreement before time began. Listen carefully to the opening words of this prayer. "Father, the hour has come. Glorify Your Son, that Your Son also may glorify You. As You have given Him authority over all flesh, that He should give eternal life to as many as You have given Him" (John 17:1b,2). A Christian is one who was given by the Father to the Son as a reward for His coming to earth as a man, to keep the requirements of the law perfectly, and to die vicariously upon the cross.
Isaiah speaks of this promised reward when he says,
He shall see the labor of His soul, and be satisfied. By His knowledge My righteous Servant shall justify many, for He shall bear their iniquities. Therefore I will divide Him a portion with the great, and He shall divide the spoil with the strong, because He poured out His soul unto death. (Isaiah 53:11,12a)
The elect of the Father become the chosen bride of Christ, presented to Him by the Father as the reward for His atoning work. What a wonderful answer to the question, "What is a Christian?" A Christian is one who was given by the Father to the Son.
One to Whom the Son Manifested the Father's Name
We hear Jesus praying to the Father in these words, "I have manifested Your name to the men whom You have given Me out of the world."
Here are a special people who receive a special manifestation, a clear revelation of God. Name is an abbreviated way of emphasizing the identifying characteristics of a person. To manifest God's name is to reveal His character, His attributes, the truth about Who He is. How does a person first come to understand the truth about God? Jesus says it is because He reveals God to the ones given to Him by the Father.
Christians are not always aware of this inward work of special revelation. To our experience, understanding seems to come by reading the Bible, listening to sermons, or having a Christian friend explain the gospel to us. Indeed, these are the means God uses, but why are some exposed to these activities with no lasting result, whereas others are brought to saving faith in Christ through these very means? Two people, sitting side by side, may hear the same sermon. One may believe the message to His soul's salvation, while the other may soon forget what he heard and continue as before.
Various explanations may be offered for this phenomenon, but we are wise if we accept the explanation given by Christ. It is because He manifests the Father's name to those who were given to Him by the Father. No one comprehends the true spiritual essence of eternal truth except by Divine revelation. "But the natural man does not receive the things of the Spirit of God, for they are foolishness to him; nor can he know them, because they are spiritually discerned" (1 Corinthians 2:14).
If you know yourself to be a born-again child of God, give your Savior glory for revealing the truth about God to you. Otherwise you would still be in darkness.
One Who Has Kept the Father's Word
Jesus concludes verse six with these words, "and they have kept your word."
In Jesus' four-fold description of a Christian, the first three descriptions all pertain to what God has done. Only now do we learn what the Christian does, namely he keeps the Father's Word. This is another way of saying he believes the message that Christ manifested to him. Faith is the means by which a sinner lays hold of Christ. Faith is essential for salvation, and everyone who is born-again exercises faith in the gospel of Christ. But faith is only possible after Christ has opened our hearts to spiritual truth, and thereby enabled us to believe God's Word.
How does a Christian keep God's Word? He keeps it imperfectly, but perseveringly. He believes in Christ initially, and continues to believe in Christ all the way to Heaven. He has doubts and fears, and he stumbles along the way, but a Christian is one who continues to keep the Father's Word. One who fails to keep it demonstrates that he was no true believer after all. He was a stony-ground or thorny-ground hearer, who responds to the gospel initially, but loses his grip upon the Word because he has no strength within himself, and the cares and concerns of the world draw him away. But a true Christian, by the definition given us by none other than Christ, is one who keeps the Word of the Father to the very end.
Dear reader, does this four-fold definition of a Christian describe you? If so, give praise to God above. If not, I pray that you will recognize your danger, and flee to Christ.
Keep us Lord, O keep us cleaving,
to Thyself, and still believing,
'til the hour of our receiving,
promised joys with Thee.
---
G. N. Barkman received his BA and MA from BJU and later founded Beacon Baptist Church in Burlington, NC where has pastored for over 40 years. In addition, Pastor Barkman broadcasts over several radio stations in NC, VA, TN, and the island of Granada and conducts annual pastors' training seminars in Zimbabwe, Africa. He and his wife, Marti have been blessed with four daughters and six grandchildren.
1313 reads
2725 reads