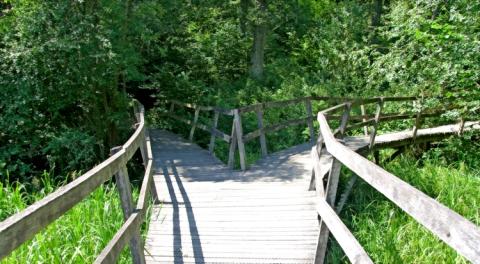 By Jenna Blumer
Editor's note: The following is a post from Jenna's GoFundMe blog on May 18. She has since arrived at Crystal Peaks Youth Ranch where she is working this summer as an intern.
Imagine the God of the universe sat down and explained His entire plan for your life—start to finish. Imagine living that life, knowing exactly what was coming next. Imagine knowing that it all comes together in the end for your good and His glory. How exciting every single day would be! Every scary unknown would be exactly like He said it would be. Every joyful success would come exactly when He said it would arrive.
Over the last few months, I have been striving to view the ups and downs as if I know how the story ends. I may not understand all the in betweens, but I know that He makes all things beautiful in His time.
He has made everything appropriate in its time. He has also set eternity in their heart, yet so that man will not find out the work which God has done from the beginning even to the end. I know that there is nothing better for them than to rejoice and to do good in one's lifetime; (NASB, Ecclesiastes 3:11-12)
Now the up and downs of life have become very literal highs and lows. On April 25th, 2020, I was diagnosed with type 1 diabetes (T1D). This means that something caused my immune system to turn on my pancreas. My body no longer produces insulin, so I am dependent on injections or a pump for the rest of my life.
If I could go back and change it, take away the disease, I wouldn't do it. In the three weeks since my diagnosis I have grown in ways I never would have without T1D. My relationship with food has completely changed for the better. I have new motivation to become emotionally and physically fit. I have worked my way through multiple fears and much anxiety. Most of all, my heart is full of joy and gratitude for every moment I continue to live and experience God's faithfulness in this life.
I have been completely overwhelmed by God's love for me. So many intricate pieces of my life have fallen into place in the most beautiful ways. I've been surrounded by support, education, and love. I can't comprehend what kind of love would care so much to weave every little, seemingly unimportant part of my story together.
Because Your lovingkindness is better than life,
My lips will praise You. (Psalm 63:3)
Thanks to God's incredible love and provision, I will be leaving for Oregon on May 26th, 2020. The internship is not looking anything like what I expected. Due to COVID, the ranch will not be open for sessions with children for at least a month and a half. Due to T1D, I have to consider food, exercise, insurance, and blood glucose. But I know that this is what God is calling me to do. If God is calling me, He will provide everything I need.
For this reason I say to you, do not be worried about your life, as to what you will eat or what you will drink; nor for your body, as to what you will put on. Is not life more than food, and the body more than clothing? … But seek first His kingdom and His righteousness, and all these things will be added to you. (Matthew 6:25, 33)
I want to thank everyone who continues to support me in this endeavor. Thank you for your donations, your prayers, and every person you share my fundraiser with. I don't know what else God has planned for me on this journey, but I am eager to find out.
---
Jenna is a senior, finishing her BA work at the University of Wisconsin, River Falls.
1754 reads