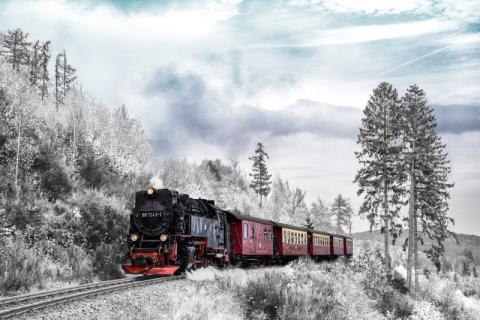 Many people yearn to make sense of their lives and this world. Why do things happen the way they do? Is it part of a plan? Is there no plan? Using the analogy of a train plodding its way along, there are at least three ways people often think of this world and their place:
The runaway train. It hurtles down a track without a controller at the wheel—whatever happens happens. This is the way of scientism and secular humanism. There is no plan, no purpose, no guiding hand—malevolent or otherwise. There is just random meaninglessness.
Fate. The train that is this world is controlled by an impersonal, uncaring, disinterested, and faceless controller we don't know, can't see, can't fathom. This is "blind luck," Fate, Destiny.
The Good Controller. This is the Christian answer. This is the true God. He controls the train. Under His control, you can see Him, know Him, love Him, trust Him—and He makes Himself available to anyone who wants Him.
Christians need to know—to really know—that you, your life, your circumstances, aren't an accident. Your life isn't the result of an impersonal, uncaring Destiny. God knows, sees, cares, drives the train that is your life, my life, all of our lives. One life touches so many others,1 and the confluence of all the events, circumstances, actions (good or bad) in this world work together to bring His story closer to home—His train closer to its station.
989 reads