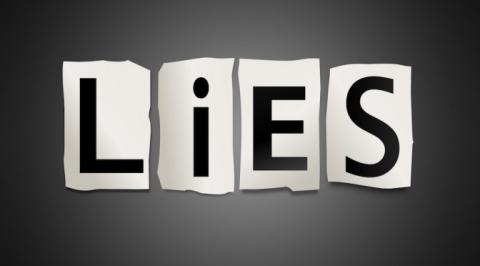 This is an adaptation of a sermon I preached this past Sunday. Like many churches, ours struggles with feelings of "failure" because we aren't a large church. I often preach a sermon like this every year or so to remind the congregation about biblical metrcis for understanding what a "healthy church" really is.
What is a "healthy church?" There are plenty of bad answers to answer this question. They're usually driven by either (1) un-biblical ideas how salvation works, or (2) a pampered, consumer mindset that Jesus knows nothing about.
I recently had a conversation with two 19-year olds who grew up in our church. I wanted to encourage them to become members and encourage them to serve. Instead, they told me how disappointed they were about the church.
It isn't a large church, so they told me "it feels like church is dying." It isn't a particularly hip church, so they told me "church should be a place where all people feel welcome." These are common sentiments from many churchgoers in America.
In order to evaluate these statements, I want you to mentally export yourself away from your place as a resident in the most prosperous nation in the history of the world. Away from your wifi. Away from your apps. Away from your streaming video. Away from social media. Away from a world where you can buy an "Ember" temperature-controlled coffee cup, whose temp you can adjust from an app on your smartphone.
I want you to import yourself into rural Bangladesh, into Zambia, into Togo, into first-century Corinth, into Ephesus, into the world where the Apostle Peter told Christians, "Beloved, do not be surprised at the fiery trial when it comes upon you to test you, as though something strange were happening to you. But rejoice insofar as you share Christ's sufferings, that you may also rejoice and be glad when his glory is revealed," (1 Pet 4:12-13).
I want you to realize how stupid, selfish and un-biblical those metrics are for figuring out what a "healthy church" is (see also this insightful article). Most churches have ups and downs in attendance over the decades. It's always good time to remind ourselves about common lies about what makes a "healthy church."
Lie #1: Large attendance is success
Our culture likes numbers; they often mean success. If a diner is busy, it's probably a good diner. If a coffee shop is always full, it probably serves good coffee. If a church has 300 people, it must be a "healthy church." Makes sense.
Numbers aren't necessarily "bad." It's good to have lots of people on Sunday. It's good to have lots of people hear the Gospel and learn about God's word. And, to be sure, there are two ditches to avoid when you consider these issues; (1) a pathetic pragmaticism that inspires contempt, and (2) a deliberate stiffness and iciness, wherein your church is colder than a junker car with a dead battery on a cold Wisconsin morning.
But, large attendance has nothing to do with a healthy church. It's nice, but it doesn't necessarily mean anything
What does the New Testament tell us about a "healthy church?"      
It tells us that, if attendance is a barometer for success, then Jesus was a failure, because He was abandoned during the last days of His life. The only time numbers are mentioned in Acts are to emphasize the supernatural "otherness" of the events (Acts 2:41; 4:4) – it isn't the norm!
What do New Testament letters praise churches for in their greetings?
Faith and love for God = 5x
Love for the saints = 4x
Spiritual gifts = 1x
Partnership in the gospel = 1x
Spiritual fruit = 1x
The New Testament writers never praised churches because of their numbers; because God's in charge of that!
What did New Testament letter writers pray for churches to cultivate in their lives; from their greetings and farewells?
Grace, peace and mercy = 4x
Holiness = 3x
Love for the saints = 2x
Spiritual fruit = 1x
Knowledge of God's will = 1x
Thankfulness = 1x
Evangelism = 1x
Knowledge of God and Jesus = 1x
The New Testament writers never prayed that churches would grow in numbers so they'd finally be healthy; because God's in charge of that!
What did Jesus praise and/or acknowledge New Testament churches for in the Book of Revelation?
Toil and endurance = 2x
Endurance in tribulation = 2x
They didn't deny Jesus in persecution = 2x
Believing sound doctrine = 1x
Faithfulness amidst poverty = 1x
Their love, faith and works = 1x
Jesus never praises churches because they were large; He praised them because they were faithful. Churches don't grow themselves; one person plants, the other person waters, and God gives the increase (1 Cor 3:7)
What does Jesus criticize churches for, in the Book of Revelation?
Believing false doctrine = 3x
Externalism = 2x
Having little love for Christ or each other = 1x
Jesus never criticizes churches because they were small; He criticizes them because they weren't faithful.
What does Jesus exhort churches to do, in the Book of Revelation?
Persevere until His return = 4x
Be faithful while they suffer = 1x
Believe correct doctrine = 1x
Jesus never tells them, "if you'd just be as big as (insert church name here), you wouldn't be such an embarrassment to me!" Instead, He tells them to be faithful and to hold on.
If you evaluate a church because of the attendance, then you're making a mistake.
Satan wants you to make this mistake. He wants you to be discouraged. He wants you to feel defeated. He wants you to use fake and deceptive metrics to decide your church is unhealthy, and that you should run for the exits.
It's a lie. 
Lie #2: Sunday mornings are for unbelievers
This is a pervasive lie and untruth; probably because part of it is true. We do want unbelievers to come to church. We do want to have nice, attractive facilities. We do want to do things well, with the resources we have. We do want to have a service order that flows smoothly and has a purpose.
But, that isn't the primary reason why congregations gather on Sunday mornings. The comfort and warm-fuzzy feelings of unbelievers who might come on Sunday mornings is a secondary concern. Sunday mornings are for God's family to gather for worship.
But, if you believe this lie, it'll impact everything you do. Everything will be subordinated to providing the product you're selling to the target audience.
Music: not about content, but about making people feel good
People leading music: must be young, hip, talented, attractive
Preaching: must not offend, but please people
Prayers: must not be "stuffy," but light and fluffy – like IHOP pancakes
Atmosphere: must be casual, not churchy; holiness, repentance, sin, need of salvation – everything must be downplayed and minimized
In effect, to greater or lesser extent, everything "Christian" about worship must be scrubbed and sanitized away lest it offend. Again, there are two ditches to avoid on opposite ends of this spectrum – there is no need to be absurdly desperate or icily aloof. But, consider this:
Did God make the tabernacle (et al) for unbelievers to feel comfortable, or as a way for His people to worship Him?
When Solomon dedicated the temple, was his big worry that the Philistines wouldn't find the temple rituals comfortable?
Did Solomon care that the Philistines would find monotheism strange?
Did the Queen from Sheba come to Israel (1 Kgs 10:1-10) because of Solomon's seeker-sensitive methodology?
Did David, Asaph and Korah write the Psalms for the Amorites and Philistines, so they'd feel comfortable attending worship in the temple?
Do you think the Psalms, which are designed to be sung in corporate and private worship, are meant for believers or unbelievers?
What does the NT teach us about the purpose of Sunday mornings?
It teaches us that the church in Jerusalem devoted themselves to the apostles' teaching and the fellowship, to the breaking of bread and the prayers (Acts 2:42).
It teaches us that the full number of those who believed were of one heart and soul, and no one said that any of the things that belonged to him was his own, but they had everything in common (Acts 2:32).
It teaches is that all of the NT letters are written to churches to encourage them as believers; as a group of insiders who have a message of love, grace, mercy and forgiveness for outsiders – if they'll confess and forsake their sins.
Sunday mornings are primarily about God's people; they're only about unbelievers in a secondary sense. If unbelievers want to be comfortable, there are plenty of better places to come than a conservative Baptist church on Sunday mornings!
Truths
Jesus gave a church its mission (Mt 28:16-20). The mission of a church can be more than this, but it's certainly not less:
know Jesus is in charge, because all power and authority on heaven and earth is His
make disciples
baptize new believers
teach believers about God's word, over and over
know that Jesus will always be in charge, until the end of the age.
The Bible tells us what our role in salvation is, and what it isn't:
the Father plans salvation
the Son achieves salvation
the Spirit applies salvation
our job is just to give the message
People only believe because the Spirit changes their heart and mind, because "the god of this world has blinded the minds of the unbelievers, to keep them from seeing the light of the gospel of the glory of Christ, who is the image of God," (2 Cor 4:4). In order to be saved, people need a divine intervention. That intervention comes from the Spirit, to everyone whom the Father predestinated, so His people will believe in the Son.
The Spirit doesn't change everybody's heart and mind; but He does do it for the millions and millions of people who the Father chose. Lydia, in Philippi, only believed the Gospel because "the Lord opened her heart to pay attention to what was said by Paul," (Acts 16:14).
The Lord opens hearts, changes minds, and then you repent and believe. People do have to repent and believe, but they'll only do it if the Holy Spirit convicts them and changes their heart and mind first.
What does this have to do with anything?
Simple. It means we aren't in charge of the attendance! It means we can't change people's minds about Jesus. It means there's no show big enough, glitzy enough, cool enough, hip enough, and non-confrontational enough to make somebody repent of their sins and believe in the Gospel of Jesus Christ.
Most of the Gospel ministry in the world is and has always been done by little, anonymous churches with small attendance. Don't believe the lies about a "healthy church." Fulfill the church's mission the best you can, with the resources you have. Just do your part, and let God do His.
6856 reads