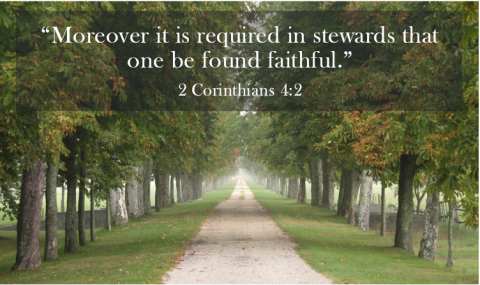 It was the Summer of 1969, and I found myself in Memphis, Tennessee, pursuing some practical aspects of training for ministry. For two years, I had served as week-end Youth Pastor and Music Director for Faith Baptist church in Chester, South Carolina. I traveled the eighty miles from Greenville to Chester on Saturday afternoons, conducted a Teen meeting Saturday Evening, and slept on a pull-out bed in the church office Saturday night.
Sunday mornings found me sponge bathing in the church bathroom, teaching a Teen Sunday School class, leading congregational singing and directing the choir for morning worship. Afternoons involved choir rehearsal, another Teen meeting, and music for evening worship. Exhausted, I would drive home Sunday night, tumble into bed, and arise at 5:00 a.m., to deliver newspapers before my first university class at eight.
I cherished the opportunities in Chester, as they taught me much about pastoral ministry. But I also sensed a need for additional experiences, so I accepted an invitation to Interstate Baptist Church in Memphis to serve during the summer. My primary work was door to door visitation. Every day from 9:00 a.m. to 5:00 p.m., I knocked on doors of homes within reasonable distance from the church. Memphis is hot and humid in the summer, but the experience I gained talking to hundreds of people about the gospel was more than worth the uncomfortable weather. In addition, I worked with the Teens and supplied the pulpit for the three or four Sundays that the pastor was on vacation.
That is how I met Rev. W. C. Standridge, founder of Interstate Baptist Church, and still going strong into his senior years. He and his wife hosted me in their home, and I had ample opportunity to observe their lives, both private and public at close range.
They were the real deal. They spoke frequently about their son, Bill, Jr., a missionary in Italy, and the day came when Bill and his family arrived in Memphis. I was placed with another church family so that Bill and Maria Theresa (MT) along with their four children could stay with Bill's parents for a couple of weeks.
Bill Standridge was an outstanding missionary. He was single when he first went to Italy immediately upon graduation from Wheaton College. He served for several years alone until the Lord brought MT into his life, a single Italian Christian who was as committed to ministry as Bill. They were an amazing couple. Gifted in writing, they authored several books and began a monthly magazine that soon had extensive impact throughout the nation. God blessed their home with three boys and a girl, and God prospered their tireless labors in one of the most challenging countries in the world. During his time in Memphis, Bill urged me to come to Italy to labor alongside them. I felt honored to be asked, but did not sense God's leading in that direction. We parted friends and went our separate ways. I didn't imagine that we would cross paths again.
About ten years later, I was invited to serve on the board of Independent Faith Mission, which had recently relocated their office from Pittsburgh, Pennsylvania, to Greensboro, North Carolina. W. C. Standridge was still active on the board, having founded the mission in the early 1950's to undergird the ministry of his son, Bill, who had gone to Italy without the backing of a board. IFM added many missionaries over the years, and here I was, face to face with the pastor I had served in Memphis, participating in the work of his son Bill in Italy.
Throught that contact we invited Bill and his family to visit Beacon when they scheduled their next furlough, and I was thankful that our church was able to add them to our missionary budget. I hadn't expected to connect with them again, but God had other plans, and I was now delighted to be partnering with their work in Italy. 
In 1982, Marti and I visited three or four missionaries serving in Europe who were supported by our church. We spent several delightful days in Rome with Bill and MT, and were able to see their church in operation, as well as their publishing ministry. The ministry I had only known through reports had now become a living reality before my eyes. The blessing of God upon their labors was obvious, and my appreciation for these dedicated servants of God grew stronger.
We had several delightful visits with Bill and his family as they came to the USA for occasional furloughs. It was encouraging to see their children maturing in their commitment to Christ over the years. The last time we saw Bill Standridge was in 2018 during a wonderful vacation to Tuscany to celebrate my seventieth birthday. Our itinerary utilized the airport in Milan, and we were able to arrange for Bill and his son Daniel and wife, Donna, to meet us at our hotel restaurant for dinner the evening before departure. Bill was now in his early nineties, and battling cancer. He had moved from Rome to Milan to live with Daniel and benefit from superior medical care. He was still sharp mentally, and continued his work of writing and publishing in spite of growing limitations. It was an honor to be with this noble servant of Christ once again, and I will ever be grateful that God granted that special visit before He called Bill home in April of this year.
Bill Standridge leaves a solid legacy. Having served in Italy for more than seventy years, the church he established in Rome continues strong, and has fostered the establishment of a second church in the same city. His three sons have followed their father into ministry, David in Rome, Daniel in Milan, and Stephen in Florence. They each pastor churches while engaged in various gospel enterprises. Some of Bill's grandchildren are also active in ministry. Books written by Bill and MT are still being circulated, along with several John MacArthur commentaries translated into Italian. Their evangelistic magazine continues to flourish.
More than anything, Bill Standridge leaves behind a record of faithful, dedicated gospel labors until his dying breath. That is truly heaven's highest honor. "Moreover, it is required in stewards that a man be found faithful." Such a man was my dear friend, Bill Standridge. I look forward to seeing him again in the presence of the Lord.
---
G. N. Barkman received his BA and MA from BJU and later founded Beacon Baptist Church in Burlington, NC where has pastored since 1973. In addition, Pastor Barkman airs the Beacon Broadcast on twenty radio stations. He and his wife, Marti, have been blessed with four daughters and nine grandchildren.
855 reads
2915 reads